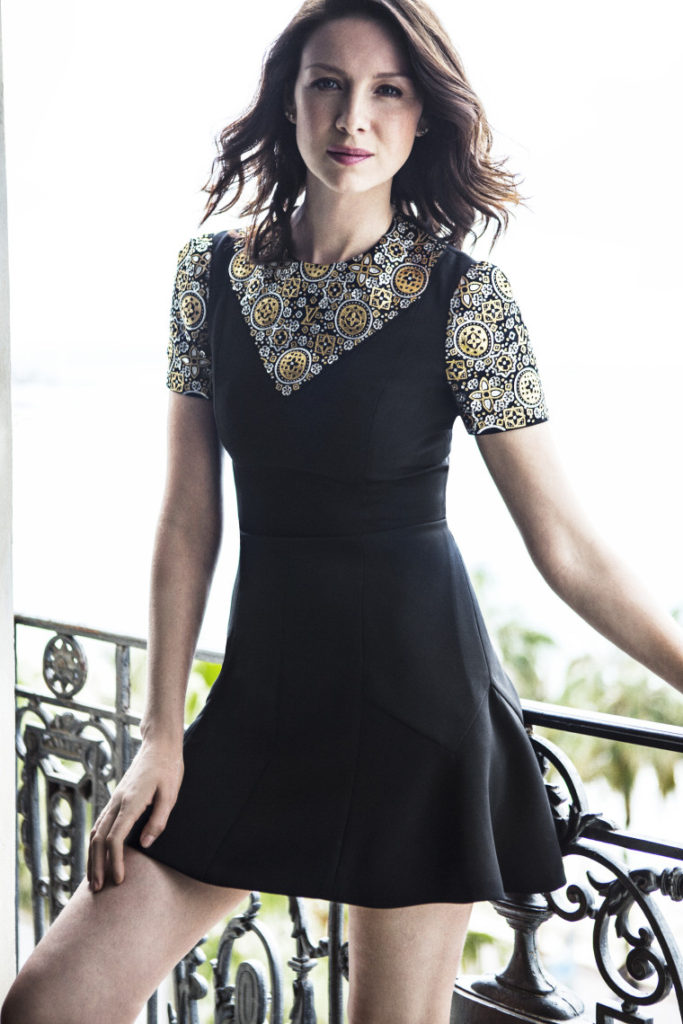 The press has ramped up for Money Monster and its Cannes Film Festival debut.  Not all interviews with Caitriona mention Outlander, but this interview with W Magazine does.  Below are the relevant Outlander questions and answers about her whirlwind casting experience.
What was your "I made it!" moment?
Last year when the show [Outlander] came out and one of those buses drove by, it was such a Carrie [Bradshaw] moment. I was like, "holy shit I'm on the side of a bus."

And how did you get cast in Outlander?
I was living in L.A., working on bits and pieces of films. My manager sent me to the audition. I didn't hear anything for three weeks, then I got a call that they wanted to see me again. It was a whirlwind. They casted me on Tuesday, and asked me to be there on Wednesday. I had a cat, an apartment, I had to figure out all this shit. Five days later I was on location in Glasgow shooting. I don't think any of us expected the show to get the response that it did. Then during my hiatus between seasons one and two I shot Money Monster.
Source: W Magazine, Photo by Victoria Stevens