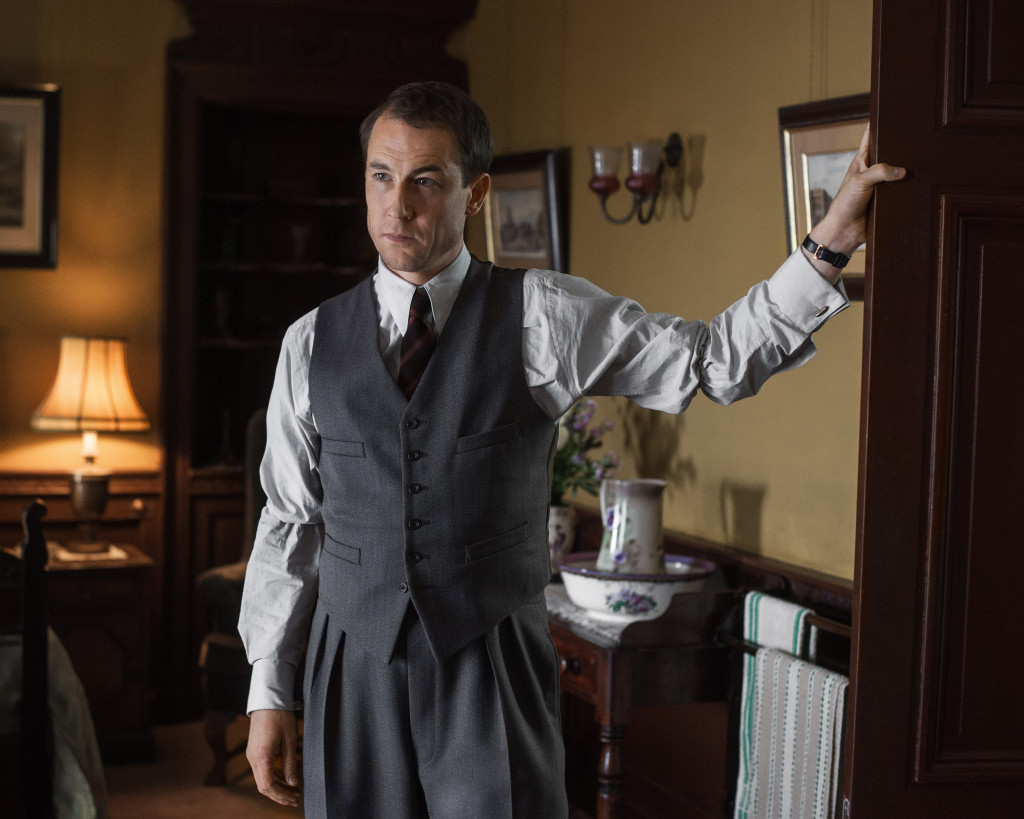 Tobias Menzies does not give enough interviews.  While a lot of focus is placed on Sam Heughan and Caitriona Balfe's characters, Tobias is playing two of them for the second time.  Tobias discussed his roles on Outlander with Metro.  Excerpts are below, but read the whole article over at Metro.
What's been your approach playing such opposite characters who also happen to be distantly related? Are they similar at all despite having totally different approaches to life? Jack is brutally sadistic, while Frank remains so loyal and dedicated to Claire.

They're both quite different psychologies. [I've] explored the distinctions between them, but found moments where we've seen Jack in Frank and vice-versa. There's a lot of complexity and shading.

In the broadest terms, they're from different time periods. One is a modern man and the other is a pre-modern man. They've both gone through wars. Jack is the product of the Jacobite war and Frank WWII, [though] they've arguably come to different conclusions. In some ways, Jack abandons a sort of moral code and chooses to express his less rational and less civilized appetites and Frank, despite having similar traumatic experiences, doesn't choose that route. You could argue that he has a remarkable woman in Claire and that's why he's different.

What have the fan responses been like to Jack — especially after that scene?

I hope they enjoy the expression of human polarity in the piece. All dramas need that breath of expression. Jack — though sometimes very violent and destructive and hard to watch — he's an antidote to overly sunny, romantic aspects. Nobody wants to see a show where there's wall-to-wall people having fun. We watch drama to see jeopardy and see situations we hope not to experience in our own lives. To that end, I think Jack is a very important ingredient to the show.
Source: Metro