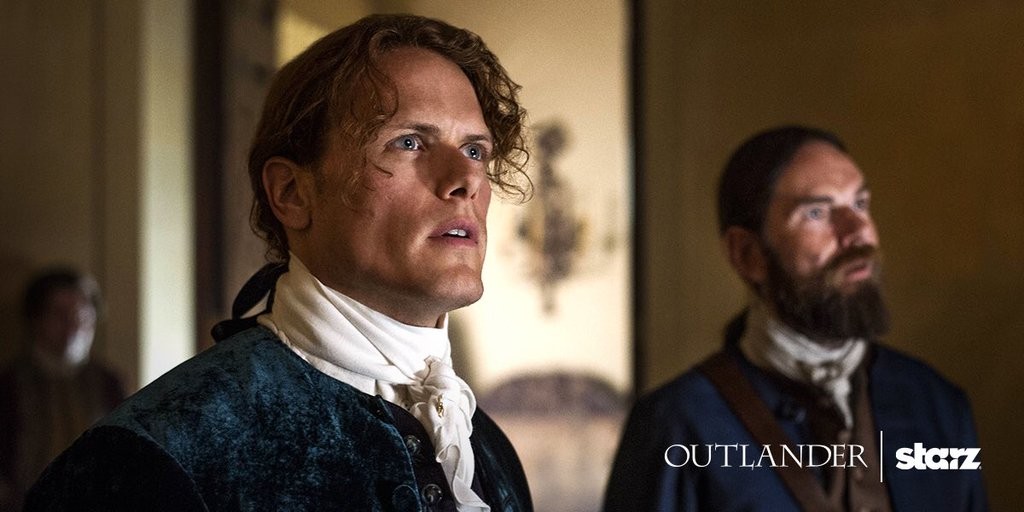 Sam Heughan spoke to Radio Times while he was still in Scotland preparing to leave for the second season Outlander press tour.  Sam is always good for the well-rounded interviews that touch on many subjects, and this interview is one of them.  Below are excerpts, but head over to Radio Times for the entire article.
"They love a vote, don't they?", chuckles Heughan when we talk about Clan Outlander, the self-titled 'Heughligans' who voted the actor to victory in a mammoth Radio Times TV Champion poll just last summer.

"In the early days of social media, you'd have a programme like Firefly, and when it was going to get cancelled, there was this great uproar by the fans", Heughan muses.

"Fans are getting more power now aren't they? To sway how a programme goes. They certainly seem to take on board what fans say and feel about the show."

"It's something you dream about, working in Scotland, working in Glasgow, walking down the same streets I used to walk down when I was a drama student, daydreaming about being in an American TV show or doing something that was well known. I guess I sort of pinch myself," says Heughan.

"I tested on a lot of TV shows and films after I finished drama school. I mean getting something that was so big at a younger age, it might have probably changed me," he says. "Now I think maybe I appreciate it more."

"It's a very tough life, and it is really tough" he says of his profession. "It's taken many years of struggling as an actor. And I'm also very aware that when this fantastic show has ridden its course there could be a point where I go back to some sort of obscurity."

"There are so many sex scenes or intimate scenes [in other shows] that are there just for that, with a soft focus or the camera pans off as they go to bed," Heughan sighs, "and we're very aware that if you see it, you're going to see it for a reason."

"It's about showing the progression of their relationship, how they discover each other through intimacy. And we've continued that in series 2. If [series 1] was the honeymoon and the getting to know each other, and young love, then series 2 is going to be the grown up, adult 'no, it's not always shiny and pristine.'"

"It is weird. I don't think you could ever get used to those scenes," he says. "They're just so awkward. And they're just so un-sexy. You've got a whole room of people and then you have to do it like a hundred times."

"Literally?" I cheekily chide. "Exactly," he laughs.
Source: Radio Times