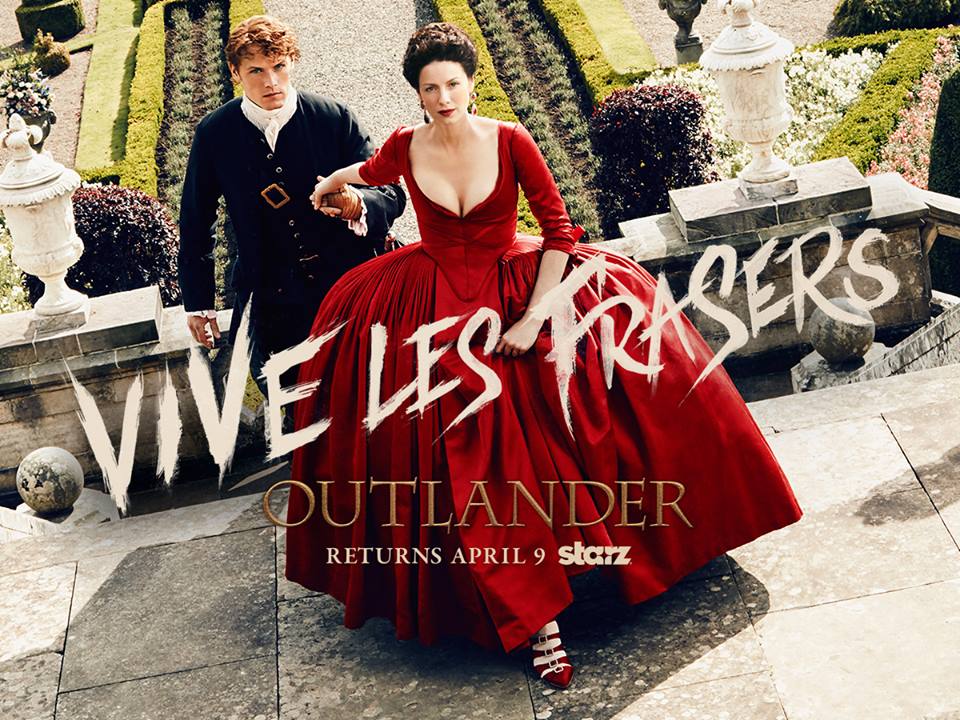 The viewing data for the Outlander season two premiere is out, and it looks really good.
The season two premiere received 1.46 million viewers for its 9 PM ET telecast.  That is double the numbers for the season one premiere (721,000) and broke Starz's record for a premiere, beating Power's record (1.43 million).  It is also a 50% increase in viewers from the season one finale, and a 19% increase from the debut of the second half of season one.  Through the entire weekend, it received 2.68 million viewers.
For the 18-48 demographic, it received a 0.4 rating which ties it with the season one finale.
So this means we will be getting a season three, right Starz?
Source: Variety, TV by the Numbers, Deadline