Two weeks ago New York City was a little more "Outlandish" and tartan clad than usual. Not only was the Season 2 premiere held at The American Museum of Natural History on Monday April 4th but The New York Tartan Week Committee held it's 18th annual Tartan Week and Tartan Week Parade, with Outlander's Sam Heughan leading the parade as Grand Marshall on Saturday April 9th.
The pipe bands, spectators, and participants didn't let the low temperatures, and rainy, snowy weather keep them away, they carried on in true Scot fashion with flasks and scarves. The enthusiasm was overwhelming and made it enjoyable to be standing out in the 'dreich' weather, almost giving you the feeling you were standing on a crowded street in Scotland. One group of the 3,000 parade participants was the Outlanders United group, a combined Outlander fan group that formed last year before Graham McTavish (Grand Marshall of the 2015 NY Tartan Week Parade) was announced. The Outlanders United group originated with members from all over the world coming together from their love of the show, books, and Scotland who wanted to support the festivities of NY Tartan Week. The group combined members from Heughan's Heughligans, Caitrionation, and numerous regional groups so there would be one united fan front. The NY Tartan Week committee reached out to Debra Holmes Murphy, one of the administrators about Outlanders United having a contingent march in the parade. That got the ball rolling and there were over 150 marchers before the announcement of Graham McTavish for the 2015 parade. There was such success that plans immediately began for the 2016 parade, almost 350 participants signed on in July of 2015 a full 6 months before Sam Heughan was announced Grand Marshall of the 2016 parade in January.
For 2016 Outlanders United worked with Belhaven Brewery, Hamilton &Young, Celtic Croft, Mary's Meander, Visit Scotland, Claire Fraserish (Herbalist consultant for the show), and Walkers Shortbread for an event just for the fans on Friday afternoon at the Beer Authority, even piper Craig Weir came to perform a few songs. Saturday evening after a cold and rowdy parade experience, Outlanders United rented a theater so all participants that were interested could watch the premiere episode of Season 2 of Outlander.
All of this was taken over the top with the fact that Sam Heughan was signed on as 2016 Grand Marshall for the festivities of the week. Sam led the parade in an exuberant fashion, he really seemed to enjoy the parade and stirred the crowd despite the weather. Sam wore an Angus Ancient tartan kilt made for the special occasion by 21st Century Kilts, and a Black Watch scarf that is currently being auctioned here (at the time of writing this) for charity by Cahonas Scotland.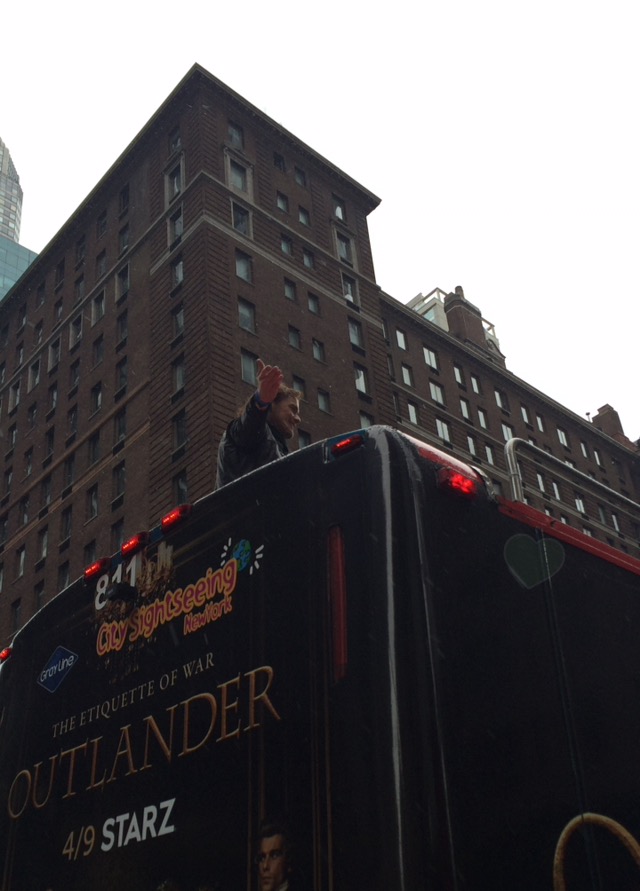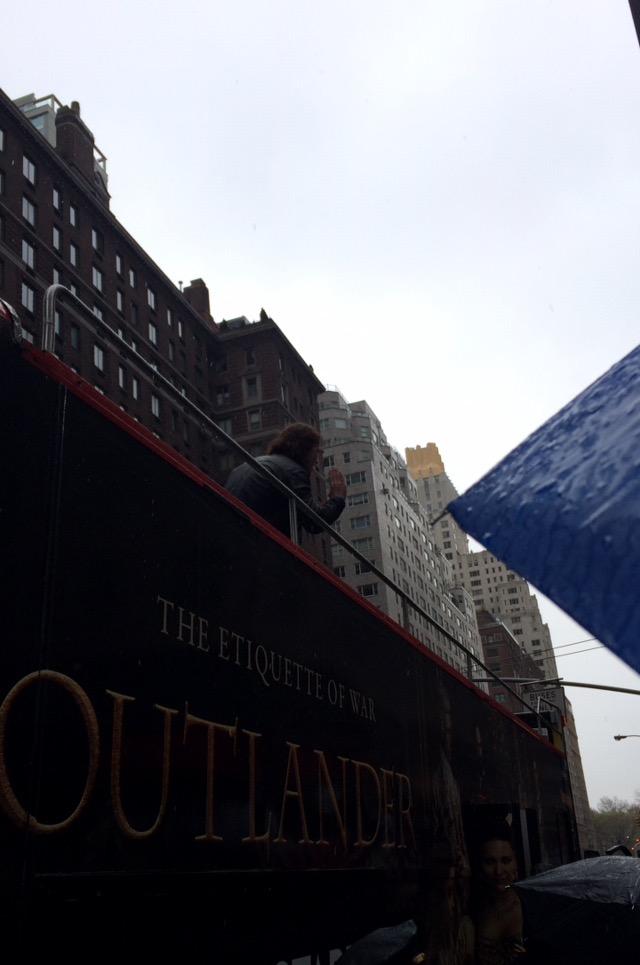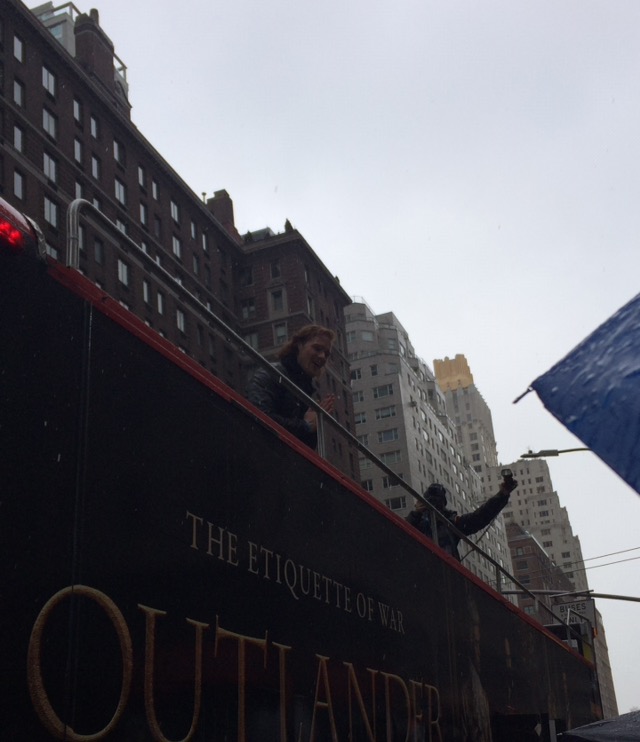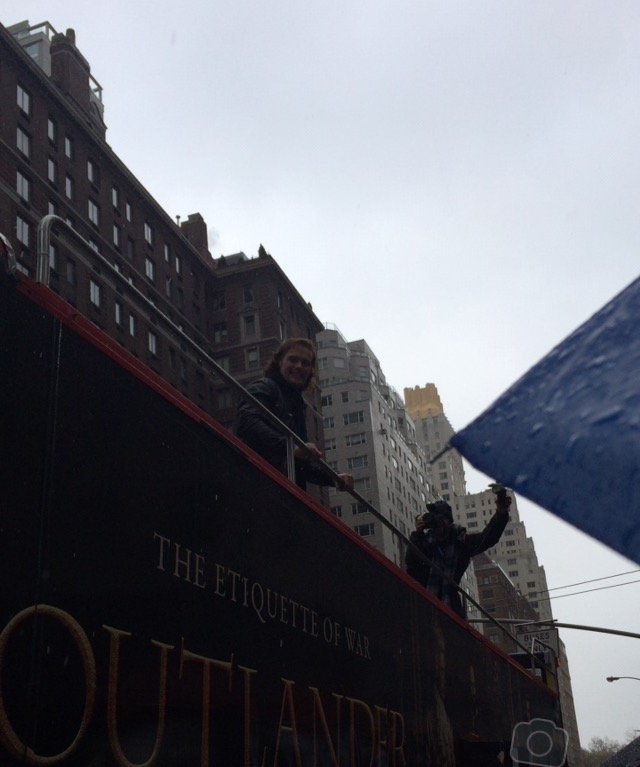 Photo Source: Outlander TV News
@SamHeughan is all smiles marching in the Tartan Day Parade. #NYTartanWeek #Outlander pic.twitter.com/w9sOHqKKBe

— Outlander (@Outlander_STARZ) April 9, 2016
Our Grand Marshal @SamHeughan warms up with a nip of whisky. #Outlander #NYTartanWeek pic.twitter.com/NsB9VfpQXm

— Outlander (@Outlander_STARZ) April 9, 2016
https://twitter.com/Outlander_STARZ/status/718886883649044480
He has arrived !!! #NYTartanWeek pic.twitter.com/Uc1t2yVW1N

— Sharon Gael (@sharongael) April 9, 2016
https://twitter.com/kaybtoo/status/720358748053606400
https://twitter.com/njirishkc/status/718893326217252864