(If you have not seen episode 201, there are spoilers in this post.)
Executive producer Ronald D. Moore explains more about Outlander Episode 201 (season two premiere), "Through a Glass, Darkly."  In the video, Ron explains about how the episode begins, the cinematic changing of the hands, the CGI used to recreate Le Havre, and actors getting back into swing of things after a hiatus.
You can also listen to his podcast about the episode by clicking here.
Update: Starz released the script for the first episode and the highligted portions will lead you to notes by Ron.  Click here to view this feature.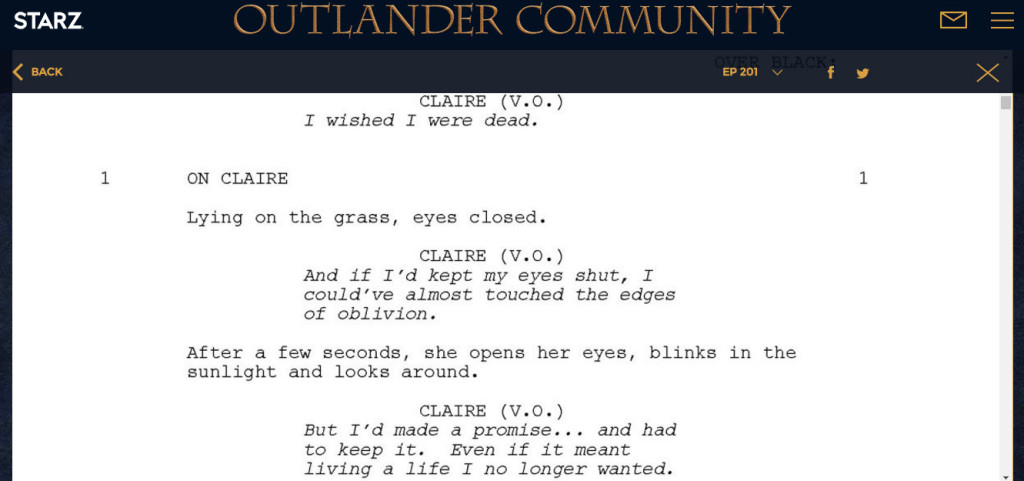 Source: Starz