(If you have not seen episode 202, there are spoilers in this post.)
Executive producer Ronald D. Moore and episode writer Ira Steven Behr explain more about Outlander Episode 202, "Not in Scotland Anymore."  In the video, Ron and Ira discuss showcasing the difference between France and Scotland, the sword fighting practice, and Murtagh always leaving.
Ron's podcast has not been uploaded to Starz's site yet. (Still not there.) Update (4/30/2016): 202's podcast is now up.
Update (4/18/2016): The Outlander Community's episode 202 behind the scenes feature is now active.  It features photos, videos, and quotes from Jon Gary Steele and Terry Dresbach. Click here to see it all.  Also added is the script and the remarks from writer Ira Steven Behr on certain parts.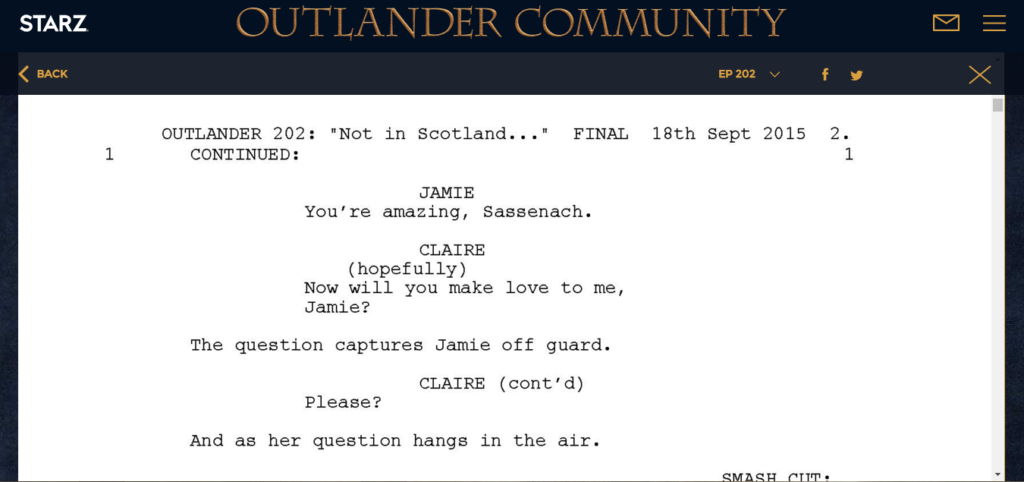 Source: Starz