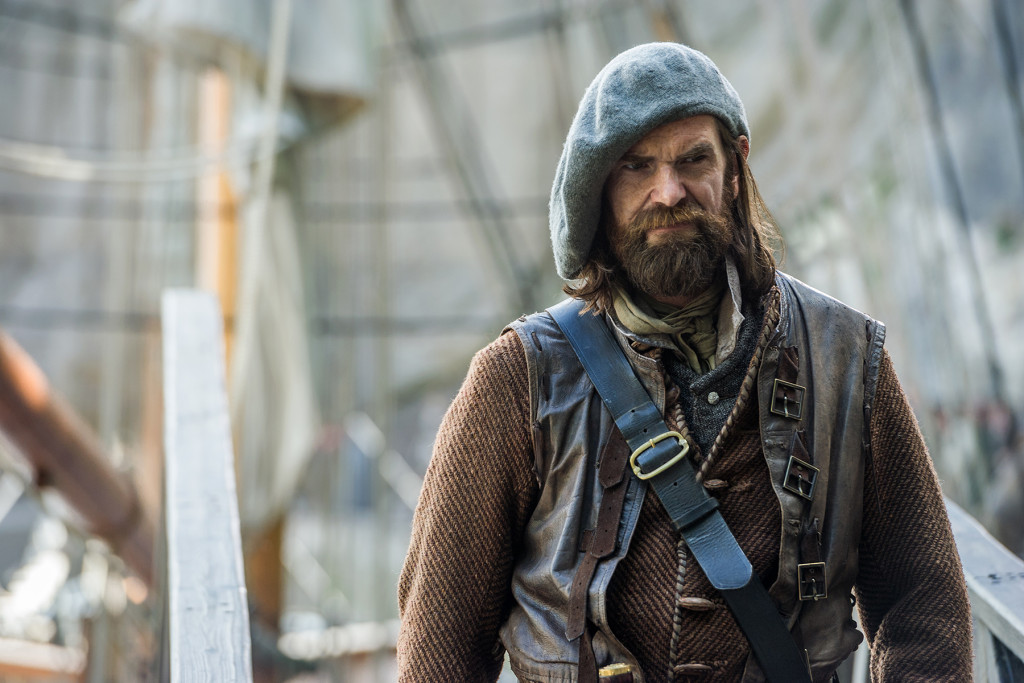 You don't see many interviews with Duncan Lacroix who plays the very important character of Murtagh on Outlander.  He is definitely more in the picture, rather than in the background thus far on everything we have seen of season two.  Duncan discussed his role on the second season with Herald Scotland.  Excerpts are below, but head over to Herald Scotland to read the whole interview.
How would you describe your character Murtagh in Outlander?

Straightforward. He has a very direct and strong moral compass. He does the things that need to be done in the most economical way possible, but he has also got a nice warm side to him. There is a duality where he could easily cut your throat but also babysit your children.

Murtagh is the strong, silent type. Does that leave room for improvisation?

There was scenes where I found I was gravitating more towards his relationship with horses, how he is more tactile with them. That played into a scene, before the marriage, when I get the kilt for Jamie. In terms of dialogue we are not allowed to improvise very much. Apart from when I'm doing Gaelic because I just speak nonsense.

How does your character develop in season two of Outlander?

You get to see more of what makes him tick. I don't think he is a character that ever develops from who he is fundamentally, but you get to see his character stretched in season two in what he has to deal with and get his head around.

The second series of Outlander sees the action transfer partly to 18th-century France. Does it feel to some extent like a completely new show?

Absolutely. I said that a couple of weeks into it. You don't realise how huge a character Scotland was in the first series until you are not there anymore. It did feel like a different show altogether for the first few episodes, especially with the politics.

The amount of detail they put into the sets is amazing. [There is] a whole swathe of new characters and a lot of French actually spoken in it.

Have you always been good at conveying an array of emotions with a single raised eyebrow?

[laughs] I don't know. I try not to look at my own face.
Source: Herald Scotland