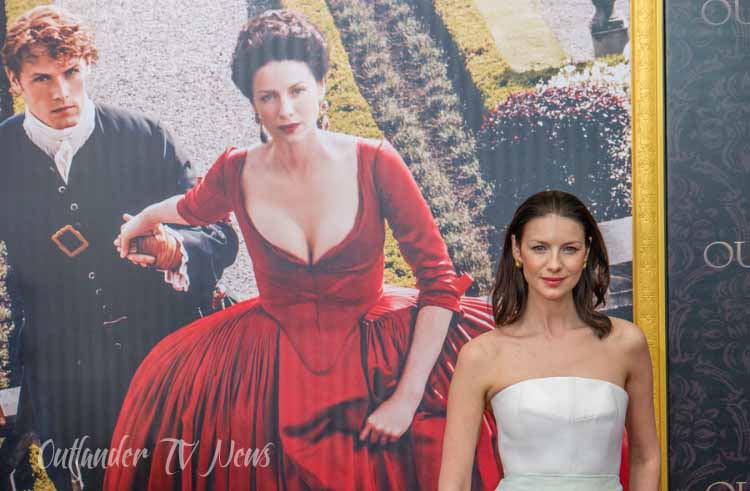 IGN has an interview with Caitriona Balfe asking her specifically about the red dress she wears in Outlander season two.  When that first teaser art for the season was revealed, I think we all saw that it was revealing, but not until we saw a side view, did we see how it was built and how much more revealing it was.
"[The dress] was 4'2" wide, which meant I had to perfect the art of walking sideways," Balfe recalled with a laugh during a recent interview. "If I had to go to the bathroom, everything had to get taken off and then put back on again. There was a lot of 'I've had one glass of water, maybe I should wait for a few hours before I can have another one.'

"And it's very open," she said of the amount of cleavage shown. "I don't think I was quite aware of how open it was, and then I saw it in the show and I'm like, 'I was walking around like that for three, four days?' It's quite funny, but it's beautiful. It's a real fan moment. I think it had to be that impactful and special. It's fun."
Head over to IGN to read the full article.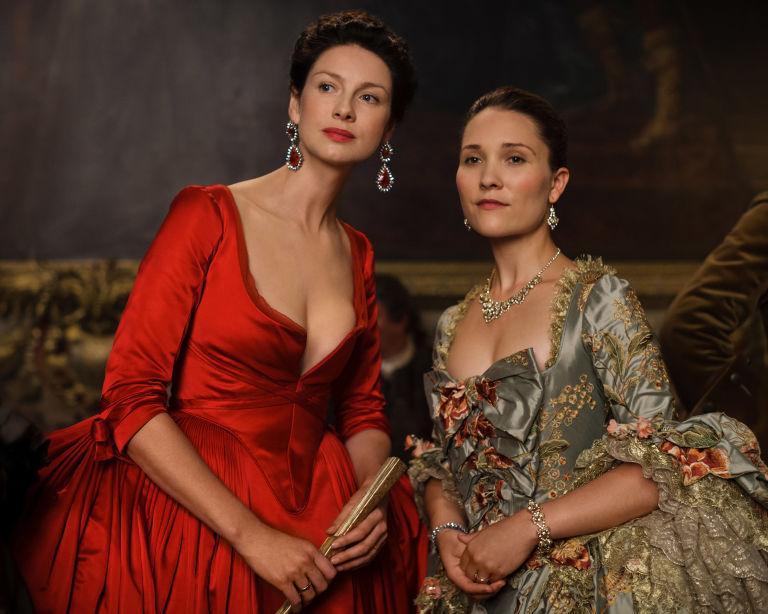 Source: IGN