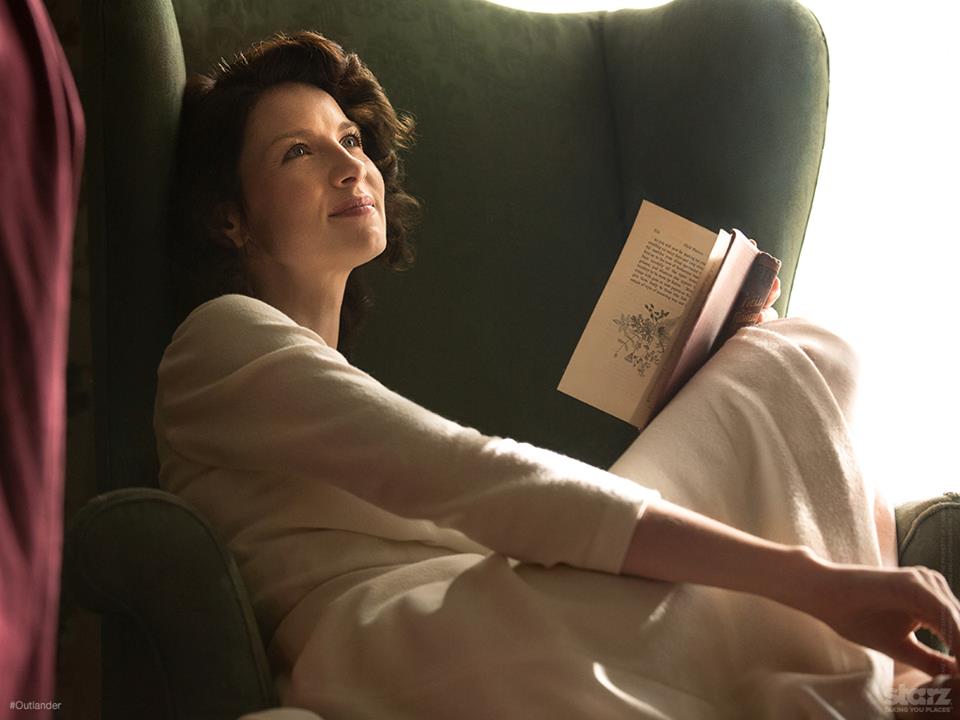 In her interview with Huffington Post, Outlander's Caitriona Balfe talks Paris, poetry and growing pains (the good kind). From using modeling as the vehicle to facilitate her passion for acting to learning and growing from her character's experiences, these days Caitriona from Dublin is in high demand. Go Cait!
Excerpts:
"Characters with strength will rub off," she says. "Doing this job, whether it's playing Claire or just reflecting, has made me grow. I feel very different than I did three years ago, in good ways."
"It's like Robert Frost, the road not taken. Most of us never know what another road would have been like."
Writer's Note:
The poem she references, The Road Not Taken by Robert Frost, is one of my favorites. And there are some oddly specific, Outlander-appropriate themes: highlighted.
The Road Not Taken, by Robert Frost.
Two roads diverged in a yellow wood,
And sorry I could not travel both 
And be one traveler, long I stood
And looked down one as far as I could
To where it bent in the undergrowth;
Then took the other, as just as fair,
And having perhaps the better claim,
Because it was grassy and wanted wear;
Though as for that the passing there
Had worn them really about the same,
And both that morning equally lay
In leaves no step had trodden black.
Oh, I kept the first for another day!
Yet knowing how way leads on to way, 
I doubted if I should ever come back. 
I shall be telling this with a sigh
Somewhere ages and ages hence: 
Two roads diverged in a wood, and I—
I took the one less traveled by, 
And that has made all the difference.
Source: Huffington Post, PoetryFoundation.org