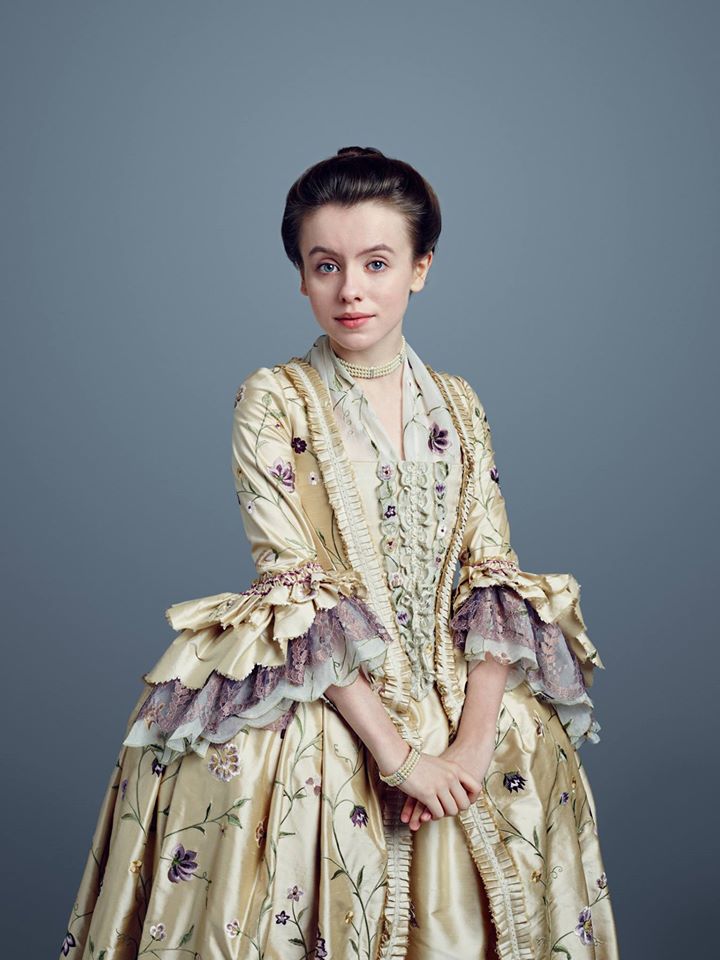 Rosie Day gave an interview to Female First revolving around the release of her film, All Roads Lead to Rome.  In the interview, Rosie touches on her part in the second season of Outlander.  Below is an excerpt, but head over to Female First to read the entire interview.
– Away from the film, we are also going to be seeing you take on the role of Mary Hawkins in Outlander Season 2, so can you tell us a bit about the role and where she is going to fit in?

That is completely different to the film. Mary is very sweet, innocent, and shy fifteen-year-old. Jamie and Claire – the central characters – go to Paris where they discover that she is being sold into an arranged marriage and needs help getting out of it. Claire adopts her and takes her under her wing.

From that moment, you see her develop from a very stuttery and shy little girl into a woman over the course of the series; it was really lovely to play. The series is full of romance, war, and torment; it is very dramatic but it is great.

– Outlander has been such a huge success, so how have you found stepping into the show?

I have loved it. I have been friends with Sam Heughan, the lead actor, for years and it was really lovely to go onto a set where I already had a mate. It was such a lovely set; we filmed in Scotland.

It has been such a great thing to be part of. It has American showrunners and they are all over here, but it still feels like quite British. The scripts were so great. I haven't seen any of it yet, so I am excited to see a bit.
Source: Female First