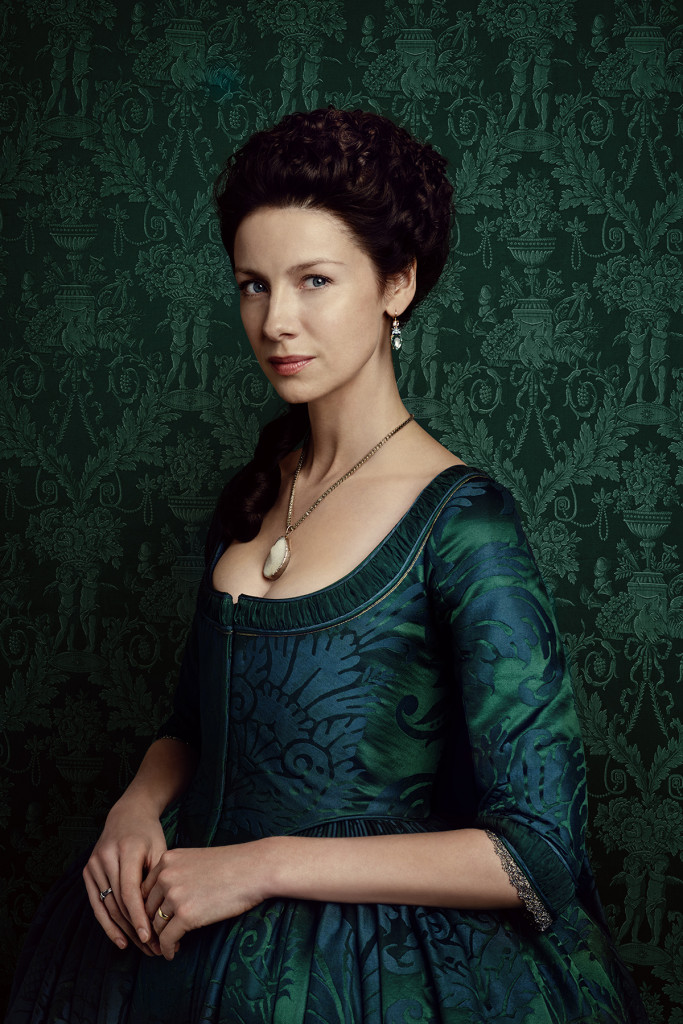 Claire Elizabeth Beauchamp Randall Fraser (Caitriona Balfe)
Does anyone need a dose of smelling salts? Help up off the floor? Starz released a plethora of new 'Outlander' portraits that are absolutely jaw-dropping. Seen here, our favorite cast of familiar faces–and some new ones–don rich, ornate fabrics set against monochromatic facades. While the change of story pace and setting in Season Two are no secret, the official release of these photos confirms that we are definitely not in Kansas (errr, the Highlands) anymore.
*SPOILER WARNING: New characters from Season Two based on the novel Dragonfly In Amber appear after Rupert's pic, along with brief character bios. Look but do not read if you wish to avoid Season Two spoilers.*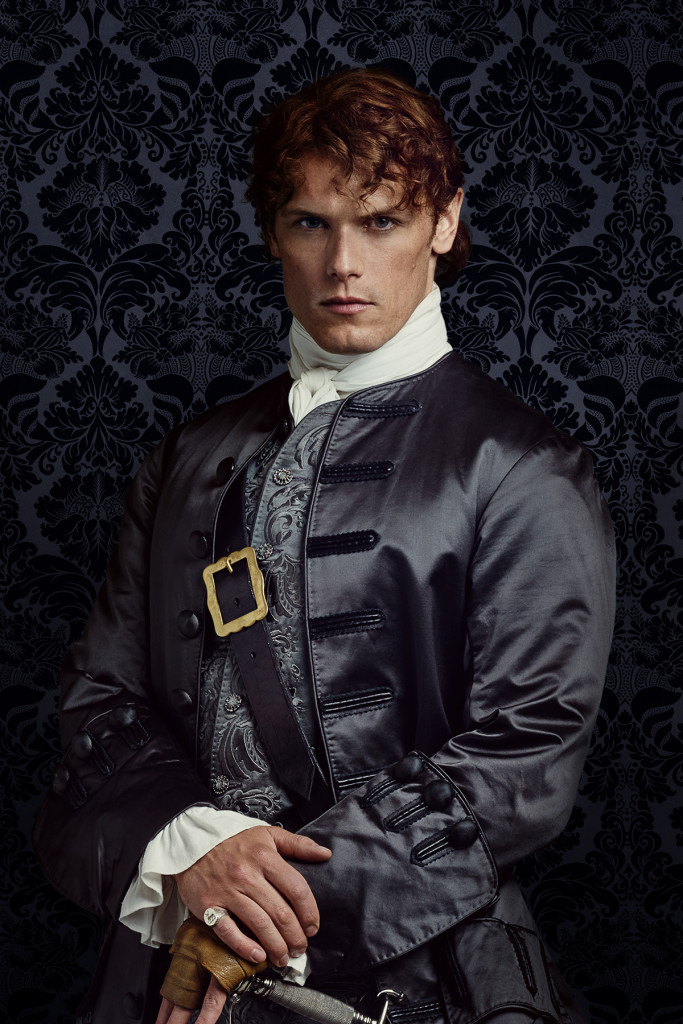 Jamie Fraser (Sam Heughan)
Frank Randall (Tobias Menzies)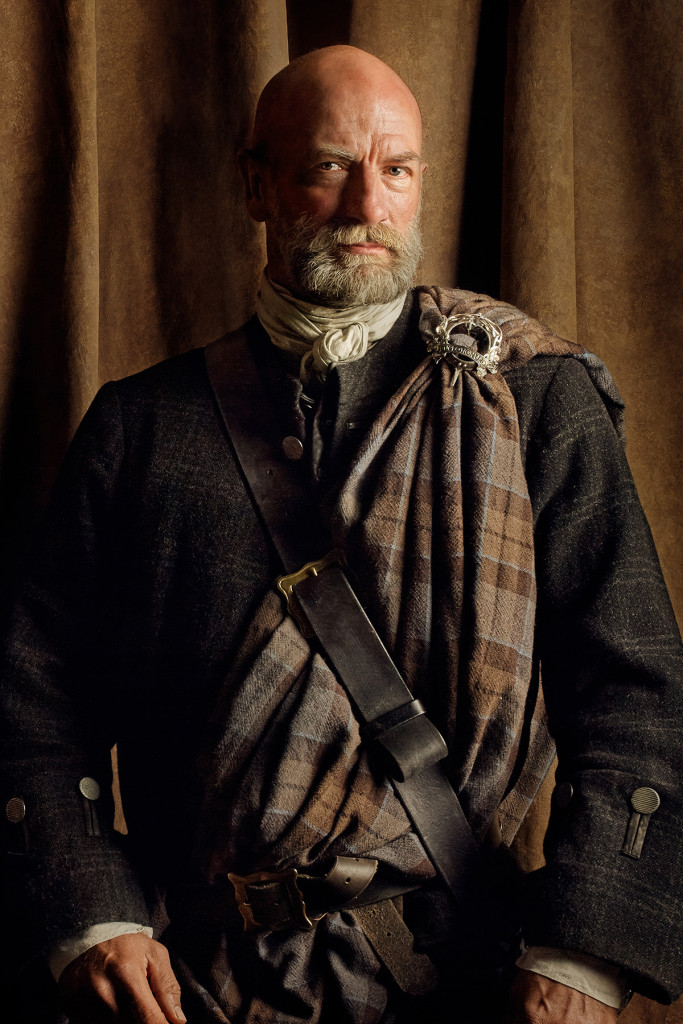 Dougal MacKenzie (Graham McTavish)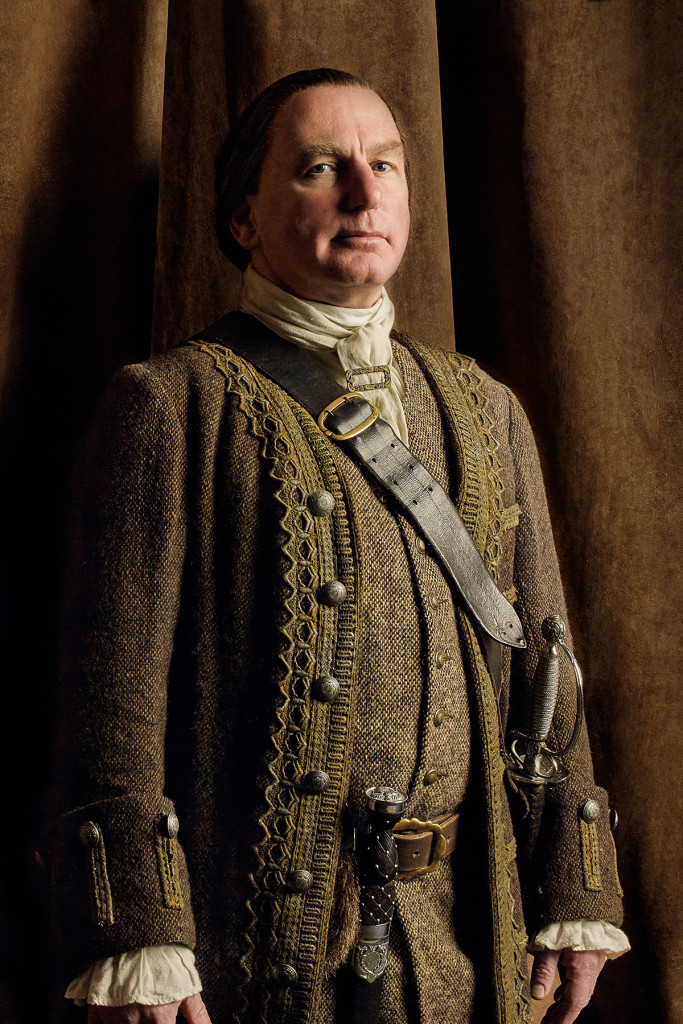 Colum MacKenzie (Gary Lewis)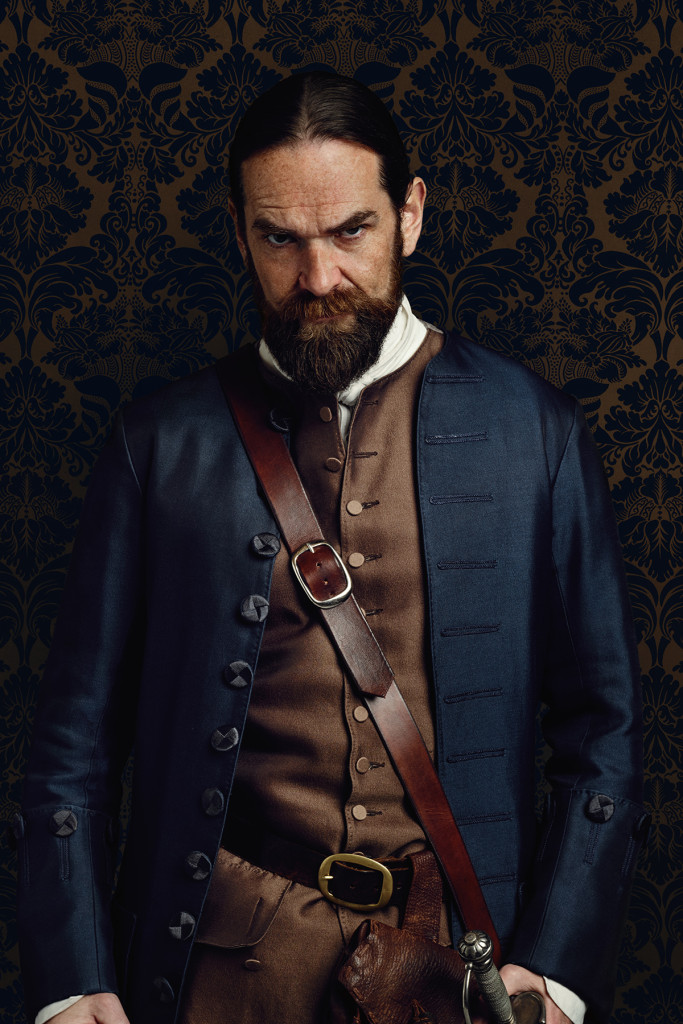 Murtagh Fraser (Duncan Lacroix)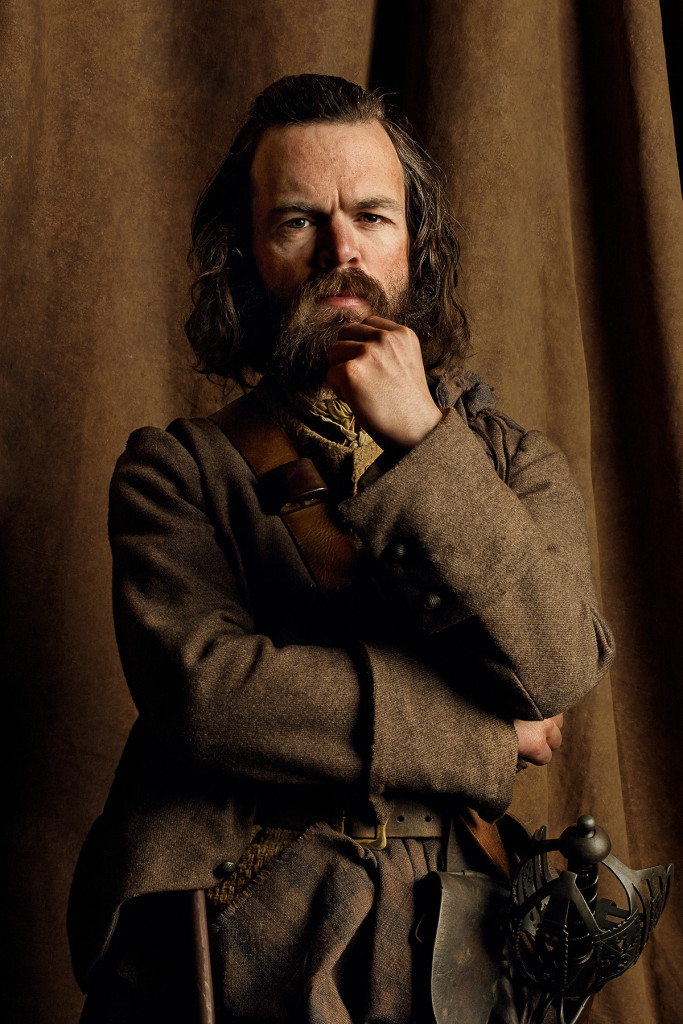 Angus Mhor (Stephen Walters)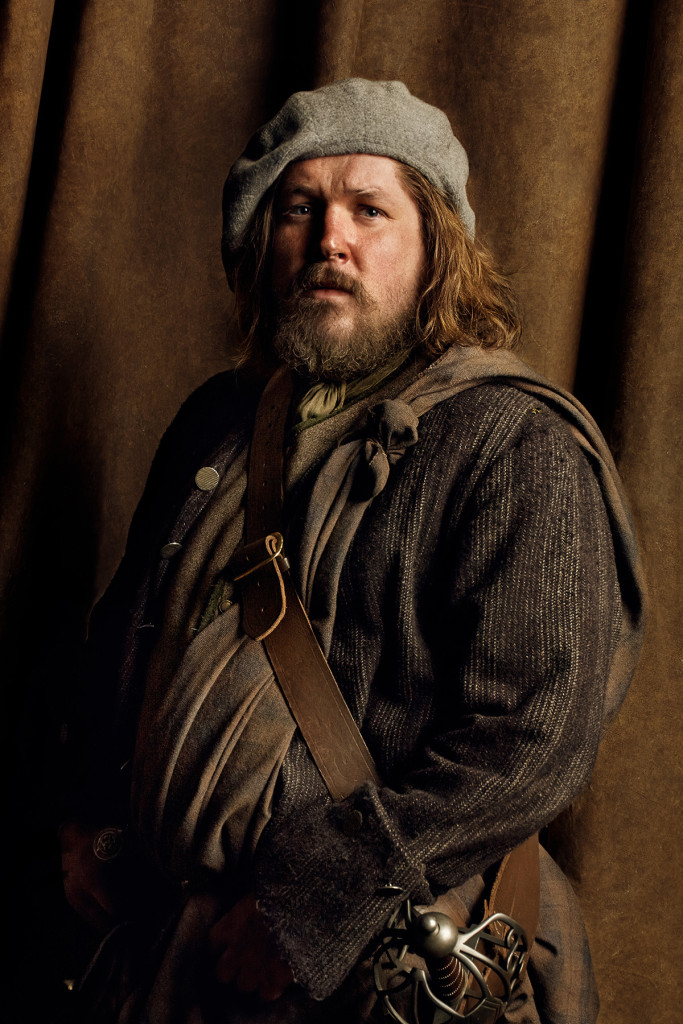 Rupert MacKenzie (Grant O'Rourke)
**K seriously, avoid spoilers and don't read beyond this point.**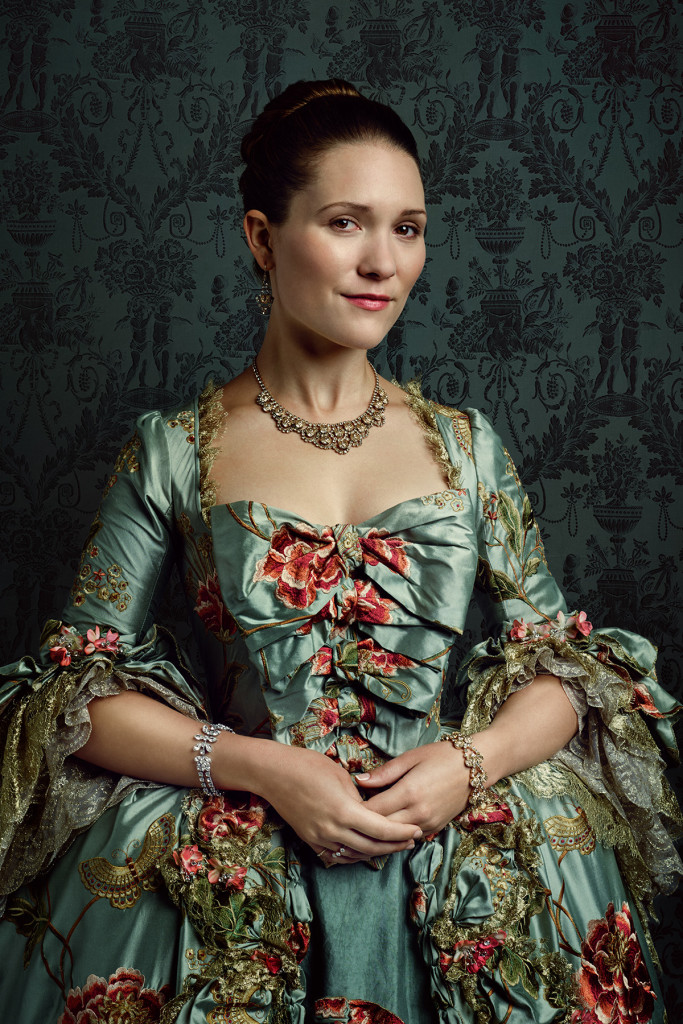 Louise de Rohan (Claire Sermonne)
Full name: Marie-Louise-Henriette-Jeanne de la Tour D'Auvergne
Also known as: Princesse Louise de la Tour de Rohan
Husband: Jules de Rohan
Lover: Prince Charles Edward Stuart
Physical Characteristics: She has an expansive personality, an air of lively animation and a lovely soft pink mouth. Claire describes Louise as sweet, devoted and kind with precisely as much brain as the cuckoo clock in her drawing room.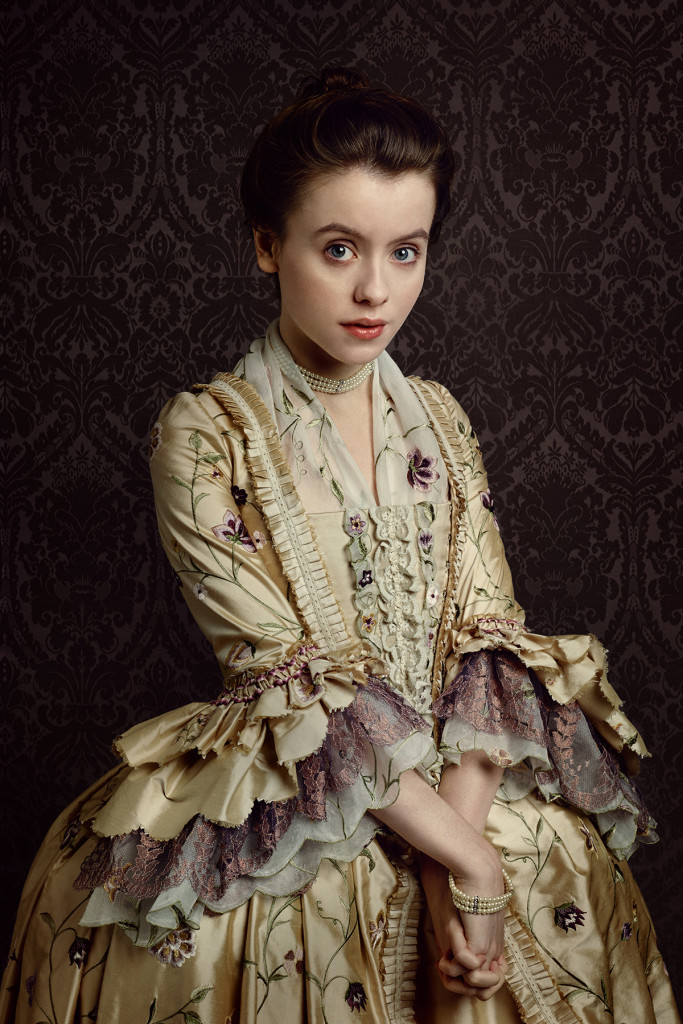 Mary Hawkins (Rosie Day)
Also known as: Mary Randall, Mary Isaacs
Physical Characteristics: Small, fine-boned with a nicely rounded figure. Mary has dark hair and extraordinary white skin with a pink flush across her cheeks. Mary has dark, shiny ringlets. She is quite shy as she has a bad stutter but she has a delightful singing voice. 
Significant Moments:
1744: Arrives in France at the age of 15 unaware that an arranged marriage is being negotiated for her with the Vicomte Marigny, an old man she has never met. Mary meets Claire at Louise de Rohan's house.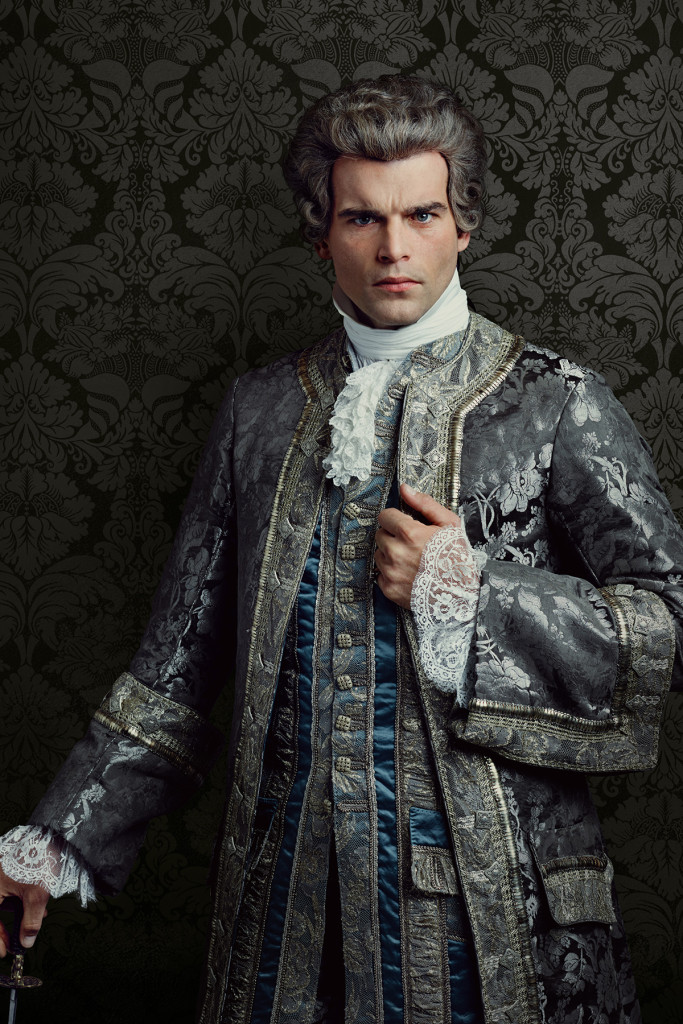 Le Comte S. Germain (Stanley Weber)
Occupation: Merchant, Occultist
Physical Characteristics: slender and elegant with heavy brows and thin lips.
The Comte St Germain is a member of the French nobility with an interest in the occult. He is Jared Fraser's chief business rival in Paris in 1744.
Significant Moments:
1744: one of the seamen on the Comte's ship Patagonia is suspected of having smallpox.
Prince Charles Stuart (Andrew Gower)
Full name: Charles Edward Louis John Philip Casimir Sylvester Maria Stuart
Also known as:  Bonnie Prince Charlie, Prince Tcharlach, The Young Pretender, the Chevalier de St George
Wife: Louise of Stolberg-Gedern
Lover: Louise de la Tour de Rohan
Children: Charlotte Stuart
Occupation: Prince in exile and Pretender to the Thrones of Scotland, England and Ireland
Physical Characteristics: sturdy and good looking with loosely curling, thick light brown hair and a fair face. He has soft brown eyes. Jamie describes him as no great thinker, but charming in person with the ability to persuade people to do things against their better judgment.
King Louis XV (Lionel Lingelser)
Full name: King Louis XV
Also known as: Le Roi Louis
Physical Characteristics: About 5'6″, not particularly handsome. He has dark hooded eyes and a haughty nose. Louis has thin lips and bad teeth with breath that smells of decay.
Significant Moments:
1744: Meets Jamie at his lever. Meets Claire at the ball at the Palace of Versailles.
Source: Starz via OutlanderCommunity.com, OutlanderLists.com (content edited to avoid additional spoilers), IMDB