This is something I have been waiting for some time to happen.  Outlander graces the cover of the new Entertainment Weekly magazine.  That's right, Game of Thrones and The Walking Dead, we get a cover too!
Sam Heughan and Caitriona Balfe are on the cover and are barely covered themselves.  This means there will probably be a mad rush by Outlander fans to get this issue.
Along with the debut of the cover, there is also a video of Sam and Caitriona's photoshoot.  They talk about the costumes and the Parisian setting.
It is mentioned that an excerpt from Diana Gabaldon's ninth book will also be in the issue.
UPDATE: Second interview video added.  Sam and Caitriona discuss the struggle of season two and the timelines.
UPDATE #2: Third interview video added.  Sam and Caitriona discussing the reason for the inclusion of sex scenes and what we can expect of season two.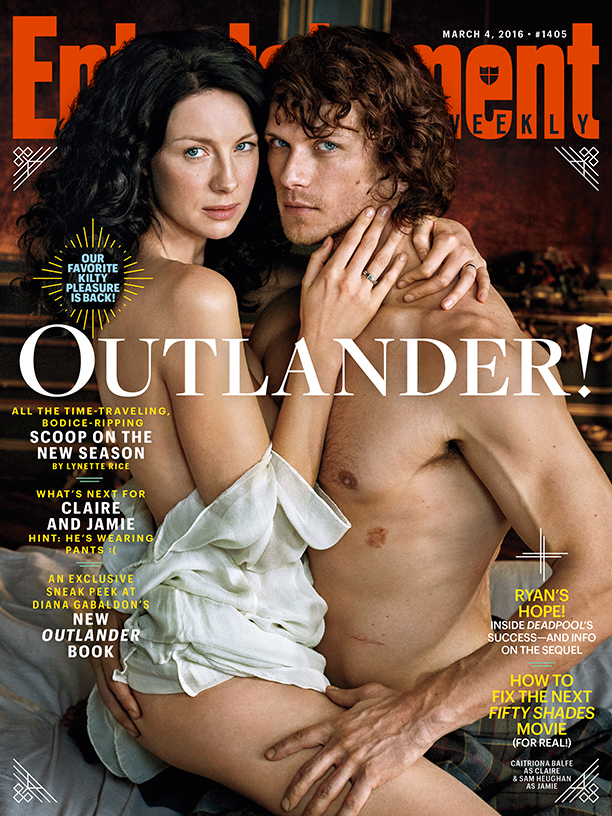 Screen caps from the video:
Source: EW