Are we over the shock of Outlander having a major feature and cover in Entertainment Weekly yet?  Well, hold on to your haggis because here is what the inside of the magazine has to offer.
The title of the article is a little hard for my eyes to make out at first glance, but it is "Sex, Rugs, and Rolls in the Hay."  Okay.  That's a little odd.
The photoshoot for the article and cover took place on November 21, 2015 at the Outlander studios.  There is penis joke in the first paragraph.
40% of the audience is male, eh?  Well the half-naked Caitriona Balfe is probably going to help even more now….Or the bare-chested Sam Heughan if you swing the other way.
Included in the article are quotes from Sam Heughan, Caitriona Balfe, Graham McTavish, Jon Gary Steele, Terry Dresbach, Ronald D. Moore, Diana Gabaldon, and Tobias Menzies.
There is also a small article on newcomers Sophie Skelton and Richard Rankin and their struggles to be cast in their parts and meet fans' physical expectations.
Another article is an interview with Diana Gabaldon.  I skimmed this one because I have still not read Book 8 (bad fan! … but more like can't-remember-enough-to-read-it fan).  I did read that she believes Book 10 will be the last.  There is also an excerpt from Book 9.
It is always funny to see what the producers and cast are trying to keep from non-readers.  It is the complete opposite of how I would approach it, but then I am not making the big bucks (this is wholly apparent with my career choice).
Please go and pick up this issue of EW, or buy the digital issue!
Update: We removed the non-photo pages from the articles in an effort to make you guys go out and buy the magazine.  We will repost the missing pages after the issue has come and gone from stores.  If you would like to purchase this issue and cannot find it in stores, you can order a digital or print version from EW.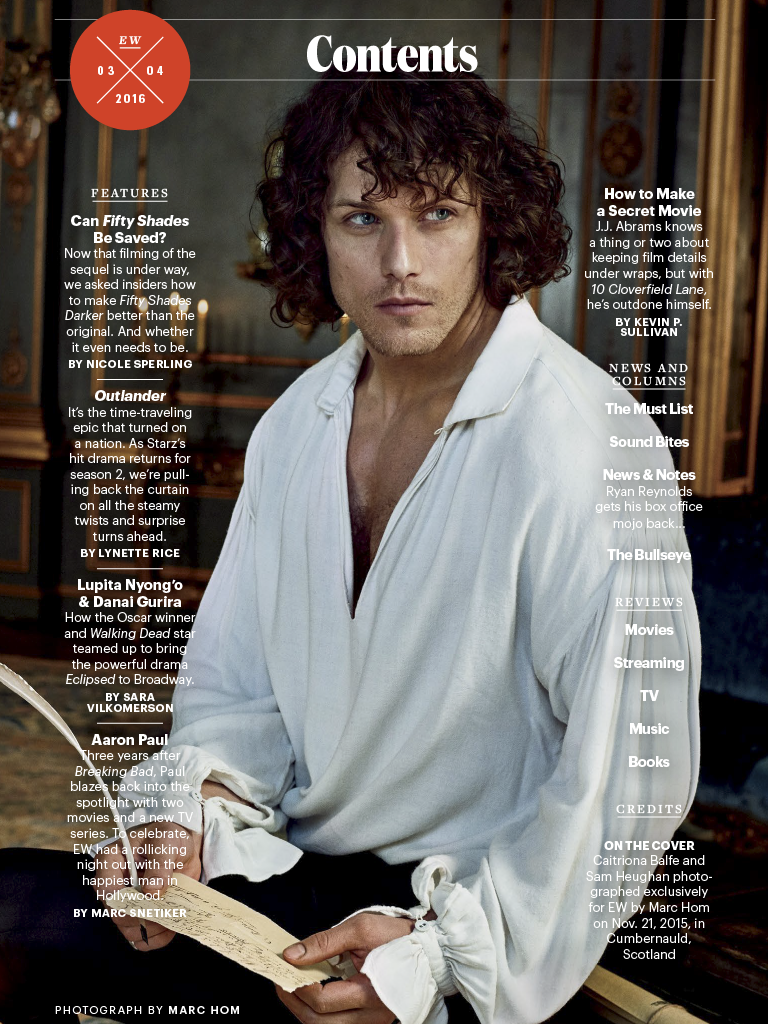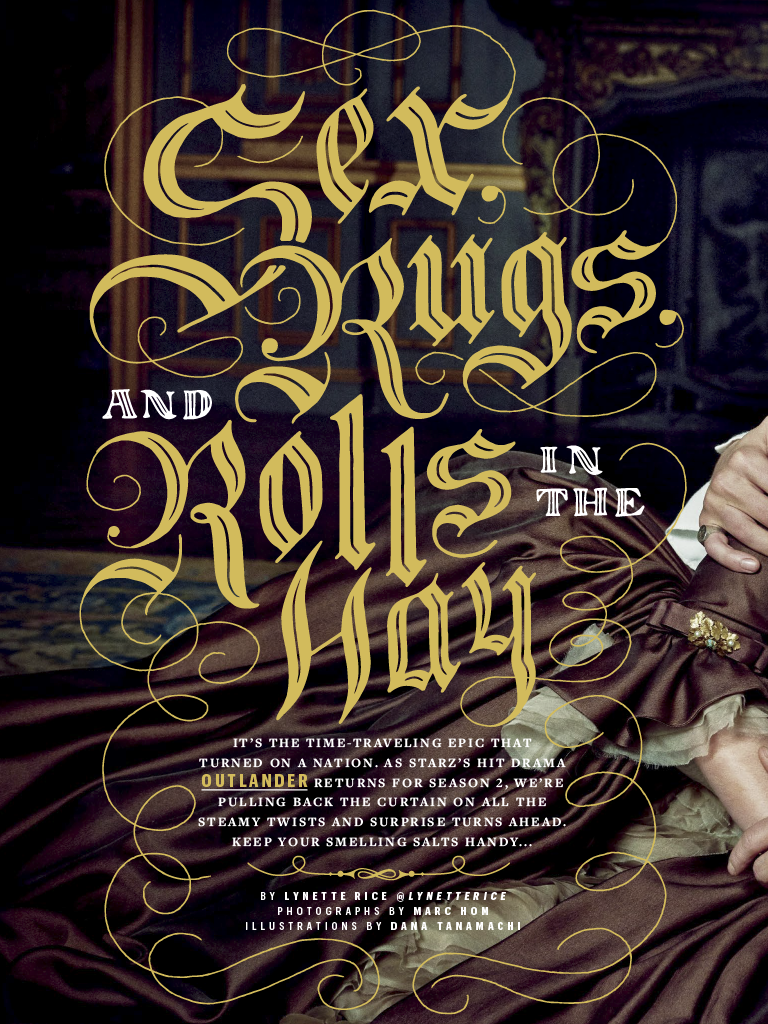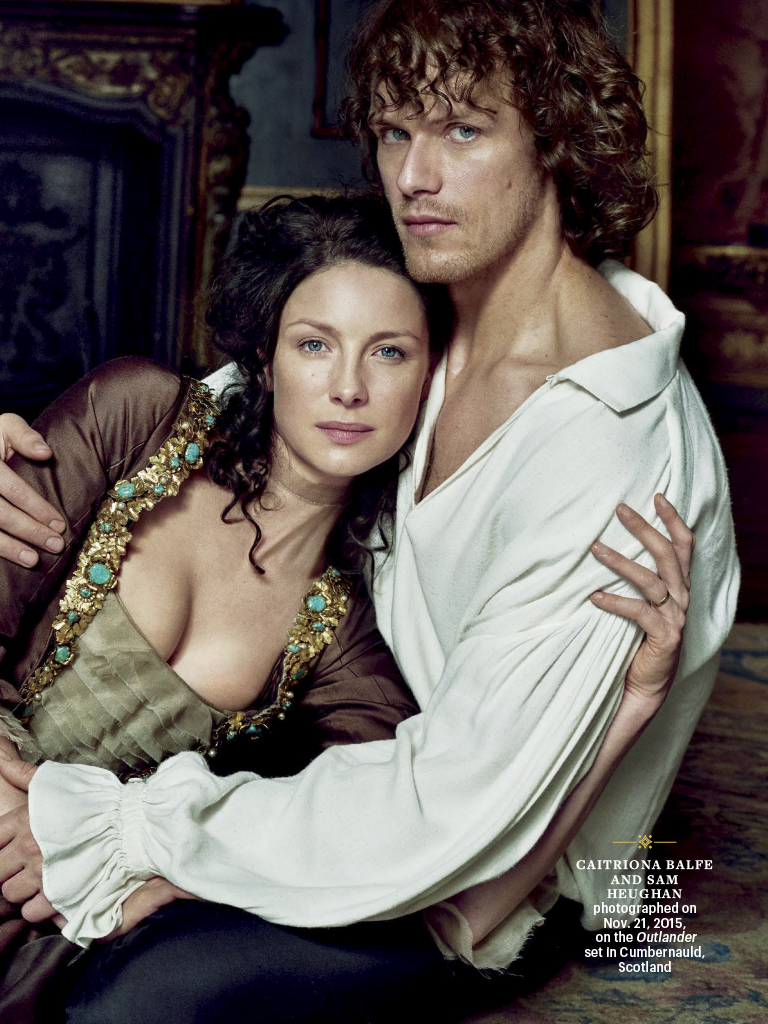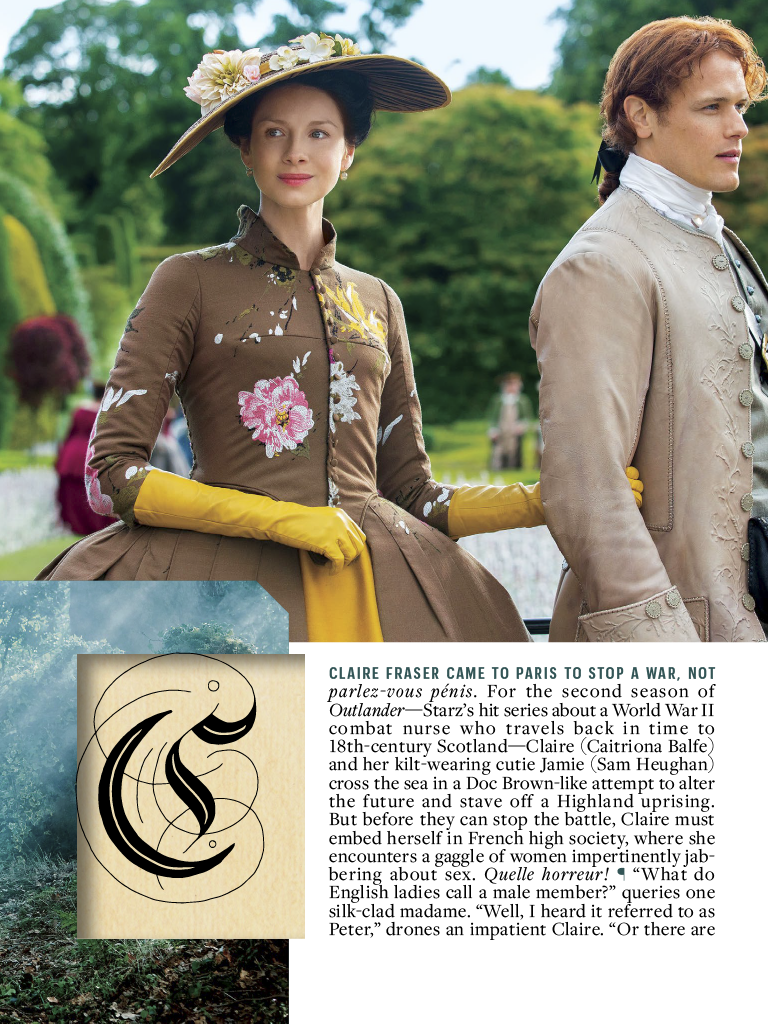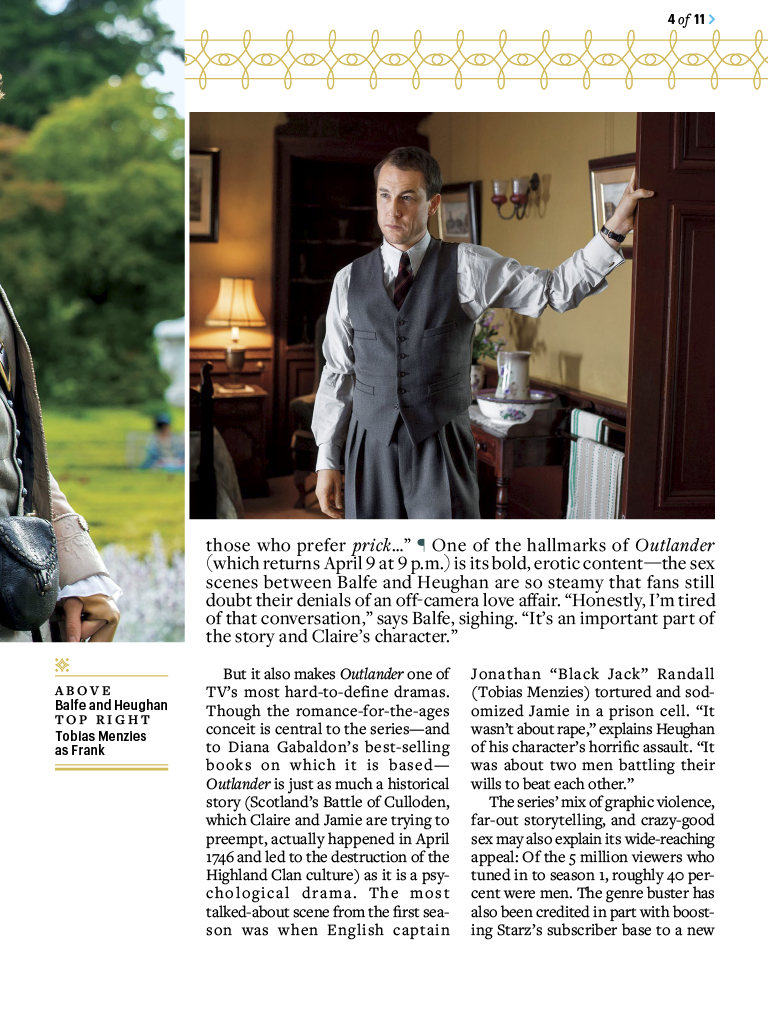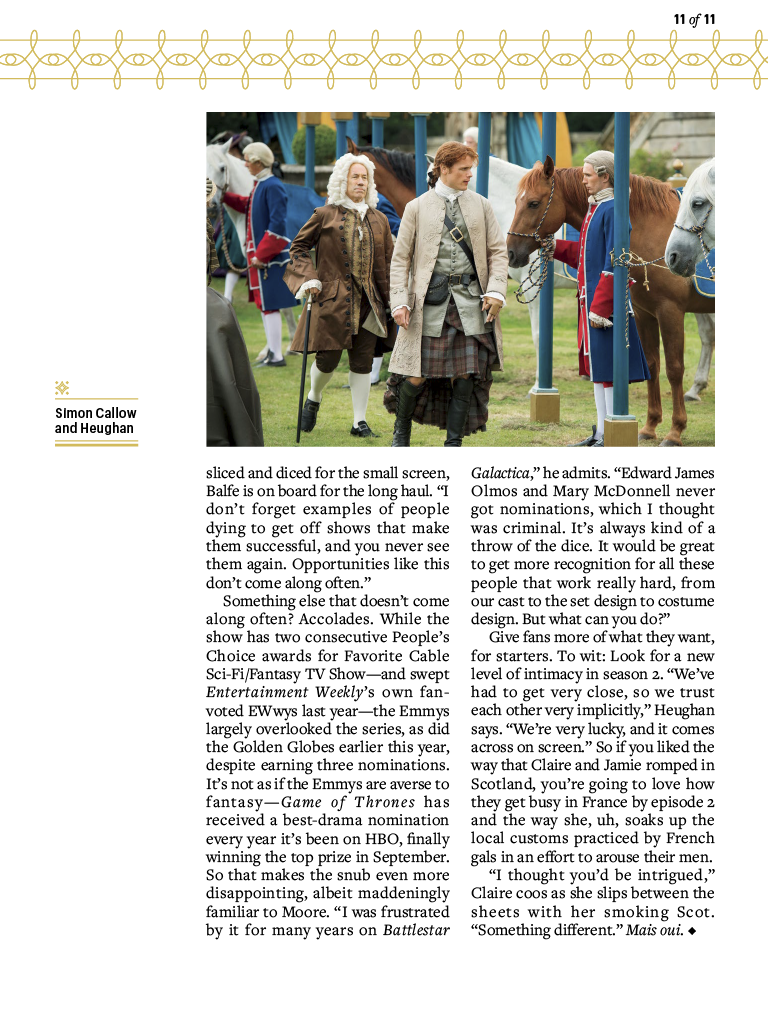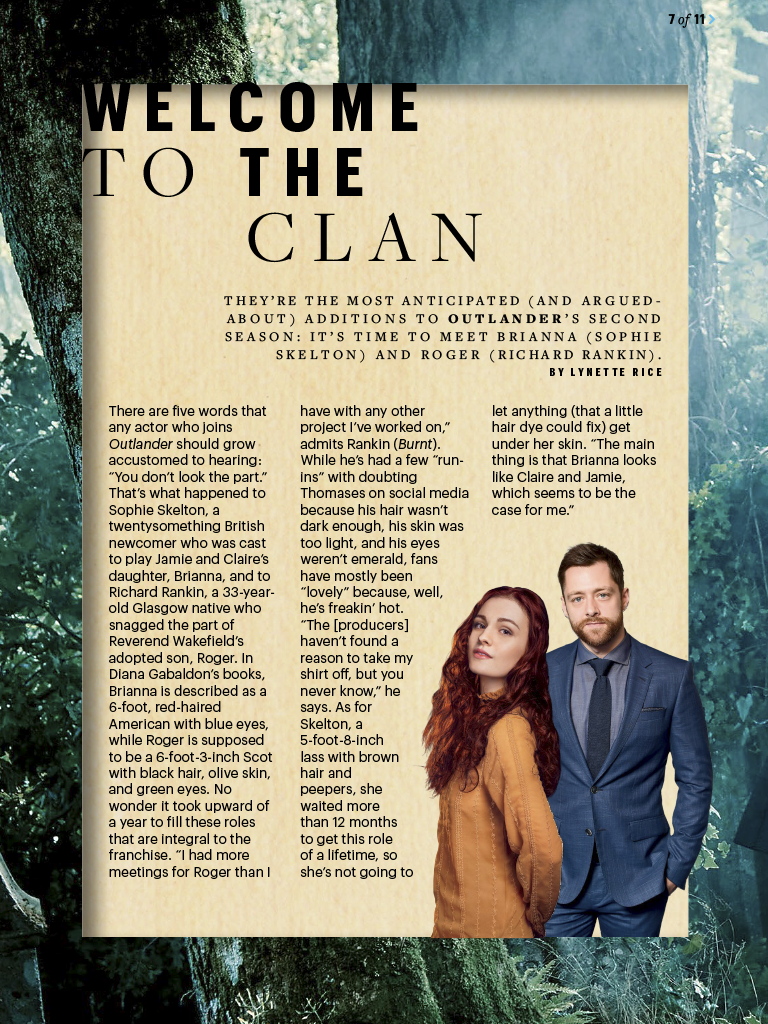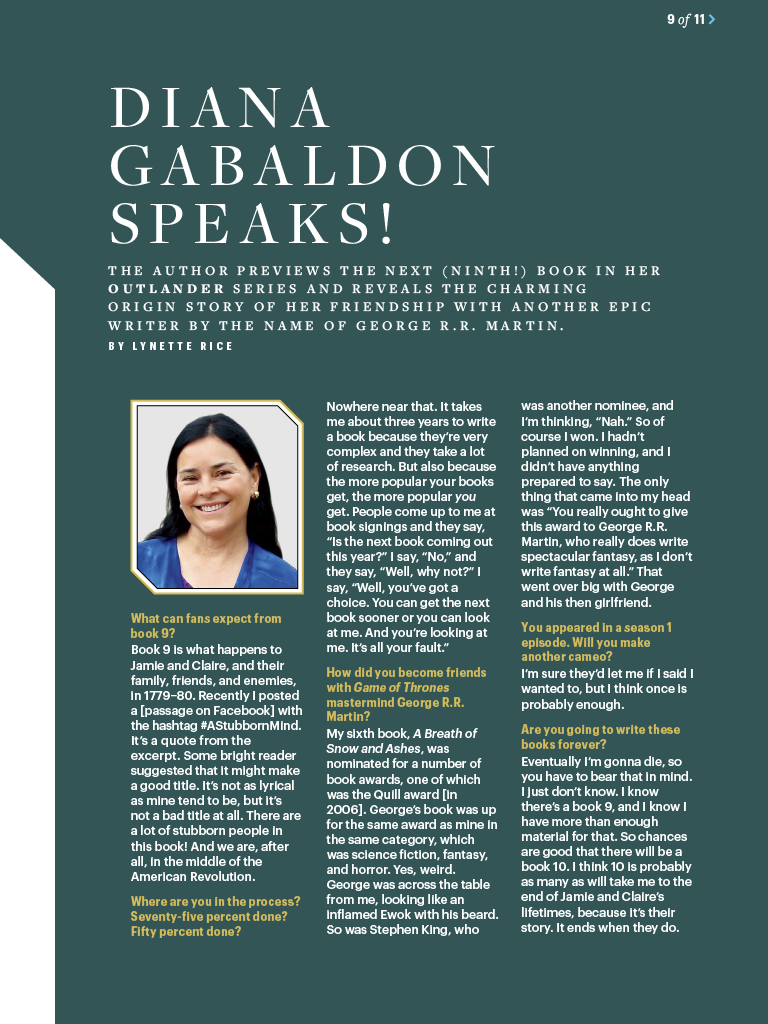 Source: EW Magazine (Digital version)