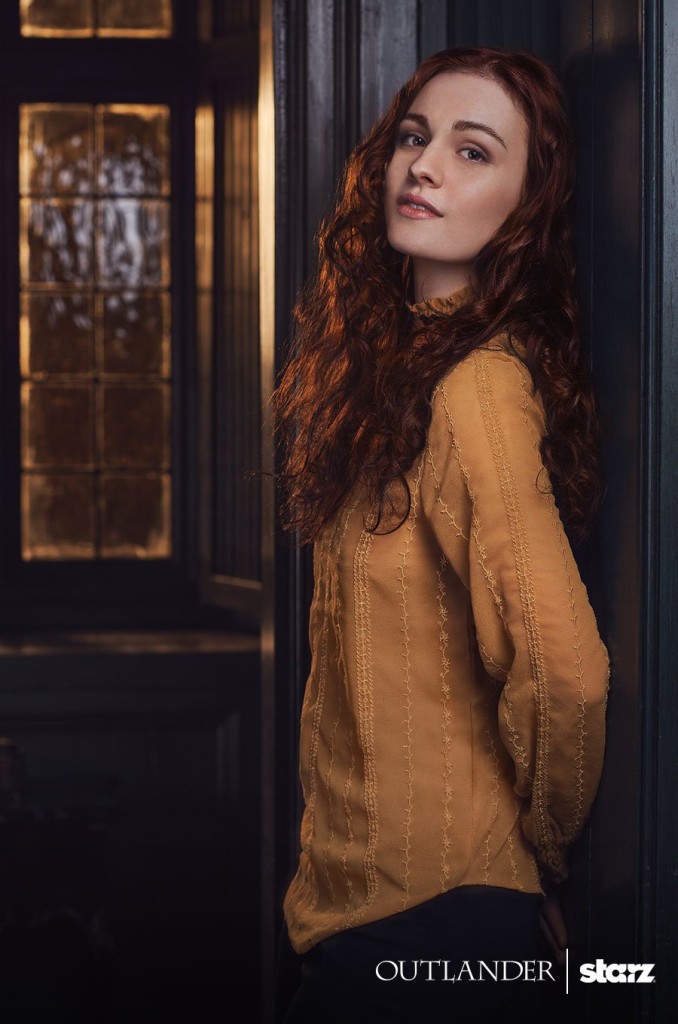 Brianna Watch is officially over, Outlander fans.  It was announced today that Sophie Skelton will play Brianna Randall in the second season of Outlander.  Her character will not show up until the end of the season.
The press release makes it very clear who she is, so if you have not read Dragonfly in Amber, do not read any further!
Sophie Skelton is English and she is 5′ 8."  Her age is not listed anywhere I can find at time of posting.  She can be seen in Foyle's War, Waterloo Road, Doctors, and the online series Ren.
You can see from the photo above that her hair is already colored red, even though her natural hair color is brown.
Welcome Sophie Skelton to the wonderful world of Outlander!
You can follow Sophie on Twitter, Instagram, and Facebook.
Press Release from Amazon Prime UK:
"28th January 2016, LONDON – Amazon Prime Video has announced today Sophie Skelton (Foyle's War) will play the role of Brianna in the new series of hit drama Outlander as the second season launches this April 2016.
Brianna is the striking daughter of the lead characters Claire (Caitriona Balfe) and Jamie Fraser (Sam Heughan), who both reprise their roles in the new season.
Skelton (Doctors, Waterloo Road, Casualty) joins the previously announced Richard Rankin who will play Roger Wakefield, while returning actors include Tobias Menzies (Casino Royale), Graham McTavish (The Hobbit, Creed, Rambo), Gary Lewis (Gangs of New York, Filth), Duncan Lacroix (Vikings, Game of Thrones) and Rosie Day (The Seasoning House).
The new season begins as Claire and Jamie arrive in France determined to infiltrate the Jacobite rebellion and stop the Battle of Culloden. Thrown into the lavish world of French society, political gains prove tricky as they endeavour to alter the course of history, amid challenges weighing on the fabric of their relationship. Armed with knowledge of what lies ahead, Claire and Jamie must race to prevent a doomed Highland uprising, and the extinction of Scottish life as they know it.
New episodes of Outlander will launch exclusively in the UK on Amazon Prime Video this April 2016."
And just for giggles!
Source: Amazon Prime UK, Starz, IMDB