No 9 Just when I thought I was done for the night, AbbyShot posted a new photo of Claire (Caitriona Balfe) and Jamie (Sam Heughan) from season two of Outlander.  This shot is very similar from one already released (also posted below).  Apparently, Jamie loses his shirt from one photo to the next.  Hopefully, Starz will release an official version of this photo.
And to state the obvious, there is sale on Outlander items on AbbyShot.
Update: Photo removed by request of AbbyShot. The older, similar photo is still below.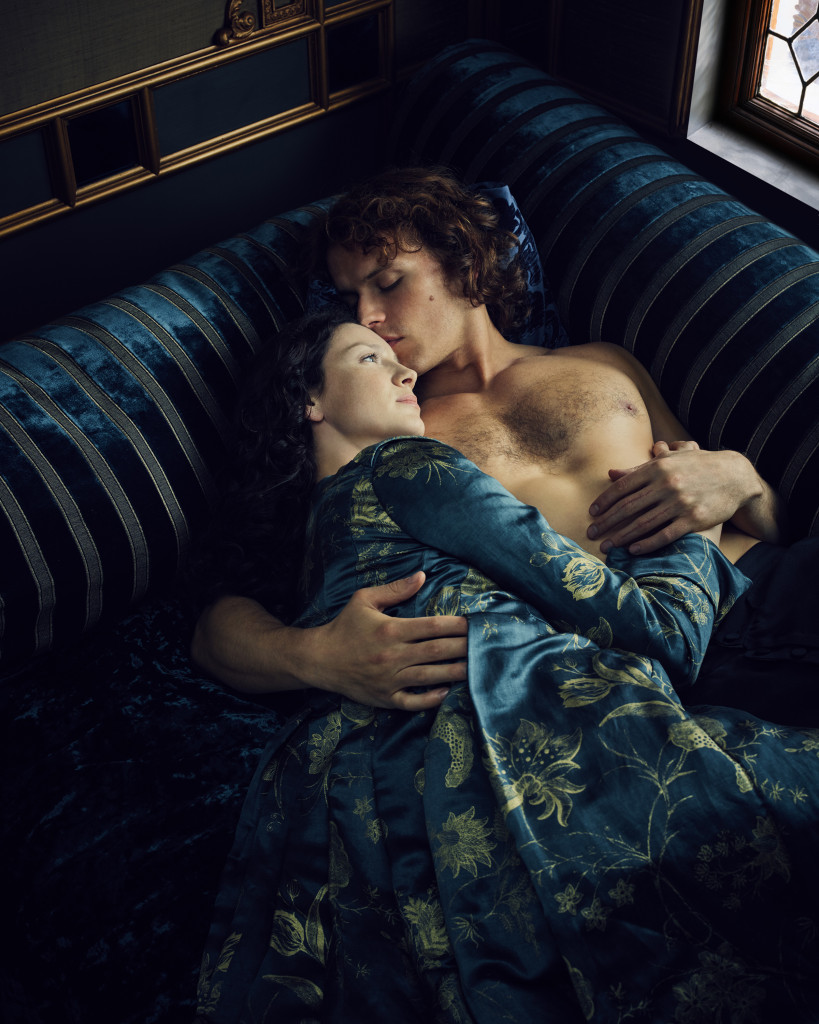 Thanks Marifel for the heads up!