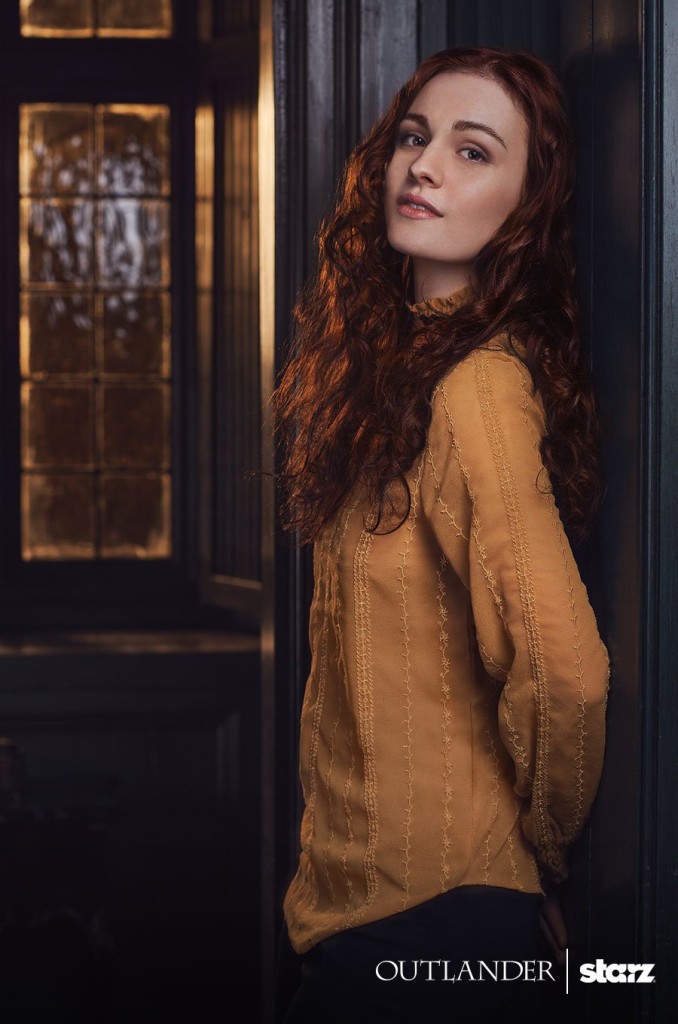 Vulture was lucky enough to visit the set of Outlander, and while there, writer Jennifer Vineyard interviewed co-executive producer Maril Davis about the ongoing casting of Brianna.  In this interview, she had not been cast yet.  Below are quotes from the interview, but head over to Vulture for the entire piece.  I particularly like her mention of all the nit-picky comments they got from casting Sam Heughan and Caitriona Balfe.  Thanks Jennifer for running by Maril some fan favorites.
"Ah, yes," Davis smiled knowingly. "I feel like some of the leads that people feel like [should be Brianna] are difficult. It's hard to find someone who is willing to put Outlander in the first position."

"Certainly, Brianna has certain physical traits we're trying to adhere to," Davis said. "Red hair, but we could make her hair red, and there are so many different shades of red, I think we can find it. The height is an issue, and we did ask for that in our casting call. I think five feet, six inches was the lowest we said we could go just because there are only certain things we can fudge. We couldn't have a five-foot-one Brianna, you know?"

"I don't know if it's because I've lived with the books for so long, but I just had something in my head that I had not seen yet," she continued. "Even with our casting people and other producers, we cannot quite put our finger on what exactly it is we're looking for. It's a combination of things. But I think someone will come in and hit it out of the park. I'm waiting for that moment to see someone and go, 'Oh! That's Brianna!'" Sophie Skelton, the rest is up to you.
Source: Vulture