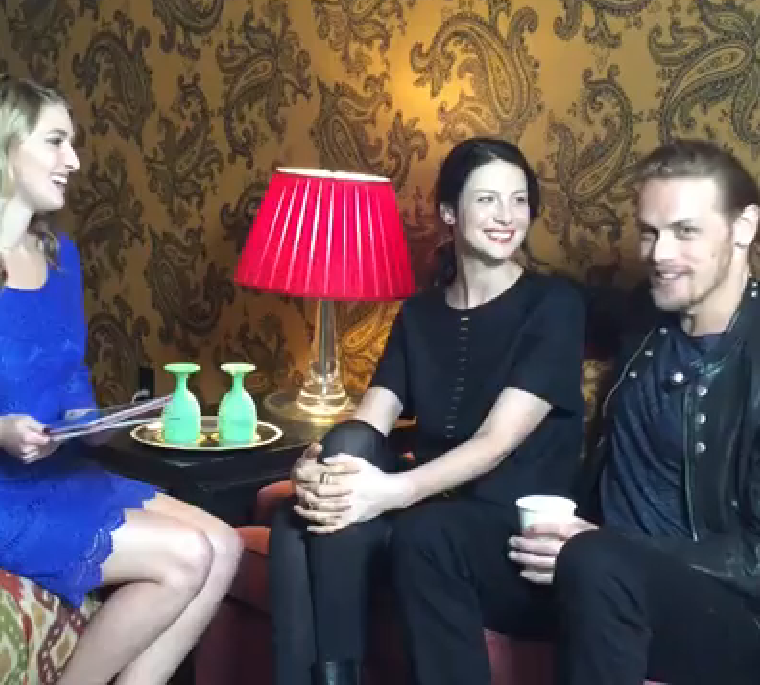 Entertainment Tonight did a live Facebook video chat with Caitriona Balfe and Sam Heughan.  Fans were able to send in questions to Sam and Caitriona after the live chat began.  Some of the things discussed were the red dress, French accents, costumes, missing the set when on break, annoying each other, time travelling to time periods, best/worst things about working together, People's Choice Awards wins, favorite Outlander lines, admiration for each other, stunt injuries, Scotland, binge-ing TV shows, and baby bumps.
It was basically a big love fest. Thanks Sam for constantly looking at the camera!
You can watch the video on their Facebook Page.
We're LIVE with Outlander's Caitriona Balfe and Sam Heughan! Ask them your questions now!

Posted by Entertainment Tonight on Thursday, January 7, 2016
Source: ET on Facebook