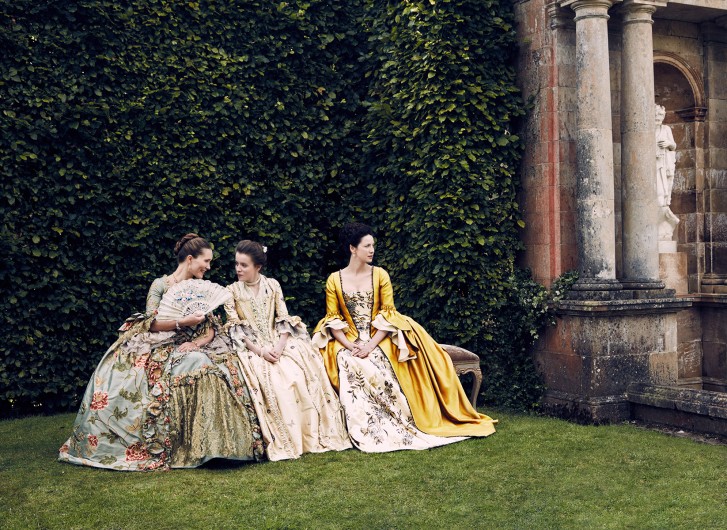 Every once and a while, Diana Gabaldon puts any fears at ease and reaffirms the high expectations for the second season of Outlander.  Diana responded to a fan's comment (Thanks, Rita!) on the Compuserve forum and gave us a little peek at what is to come in spring 2016.  She also revealed that Episode 212 is also a double writer episode with Ira Steven Behr and Anne Kenney in addition to Episode 213 being written (but not finished yet) by Matt Roberts and Toni Graphia.
     Just wait…. <g>  It's not just the writers or directors; it's the actors.  And what Caitiona does with Claire through the middle of Season Two is gut-wrenching, heart-breaking, and completely spectacular–and Sam matches her in emotional intensity.  What I've seen is remarkable. (The early episodes, not so much–they're more concerned with establishing plot, but even so, there are "relationship" interludes (one or two suggested by the female consultant <cough> and very nicely executed by the writers of both sexes).

    Worth noting, I think, that the final two episodes (I haven't seen the script  for 13 yet, and am anxious to do so) are being written by male/female duos:  Ira and Anne are doing 212, and Matt and Toni 213.
Thanks to Wanda for calling this news to our attention.
Source: Compuserve Forums