Yes, Outlander, specifically, Jamie (Sam Heughan) and Claire (Caitriona Balfe), made the cover of the end of the year issue for Entertainment Weekly.  The cover is a collage of images and Claire and Jamie are under the "Weekly" part of the cover.  I thought there would be more mention of the Outlander in the issue, but the only mention I could find was about male nudity.
Under a photo of Claire and Frank (Tobias Menzies), it says–
Male Nudity

Full-frontal equality might've been overdue, but let's make sure this trend does not rise.
Nice pun, EW, but I personally felt that let's get rid of male nudity when we don't have to see a bunch of vaginas either.  Breasts are a whole other story.  Thanks, Tobias, for baring it all.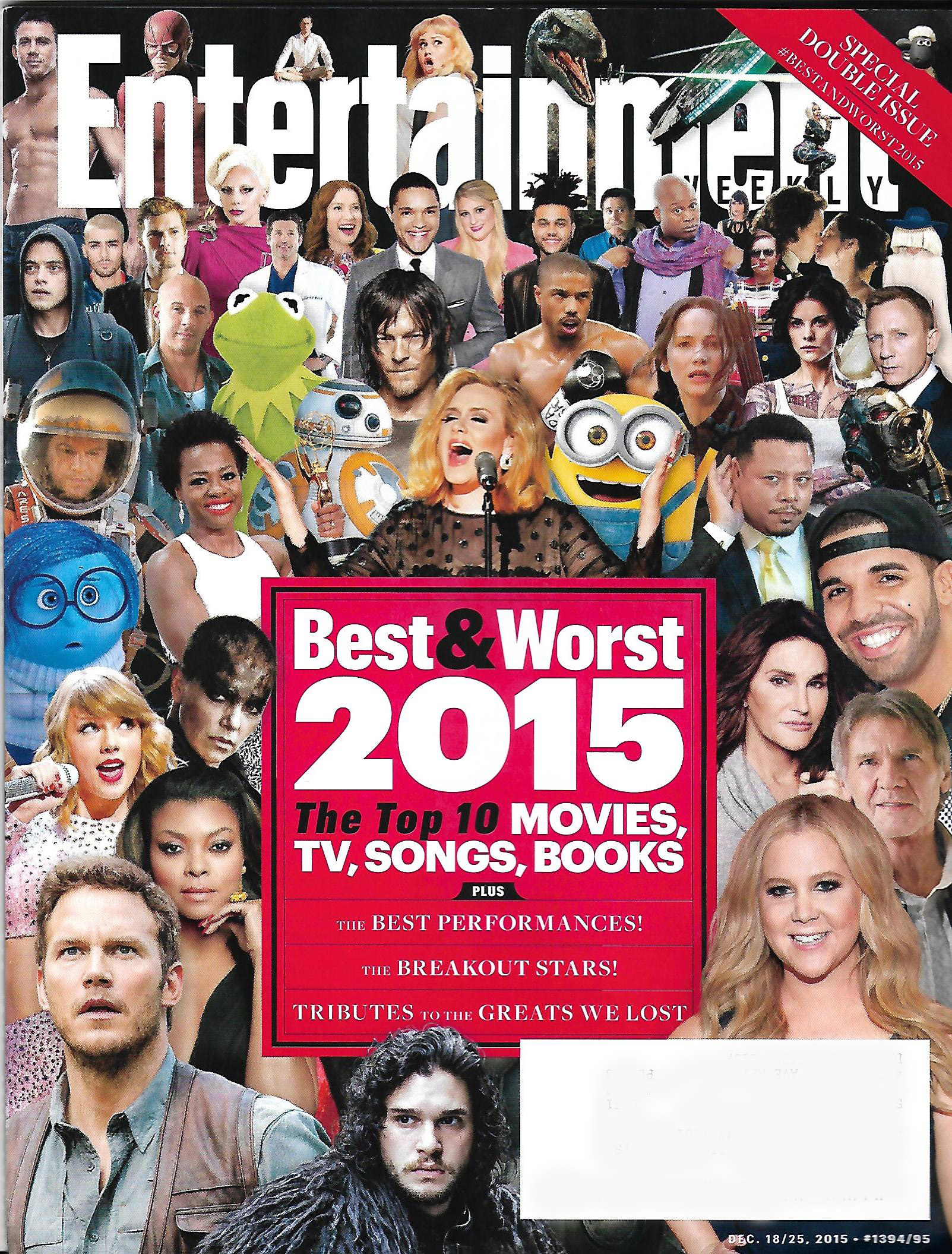 Source: EW (via Sarah's crappy scans)