While no episode list with directors has been officially released yet, there have been clues (or just blatant photos) on social media that have revealed a few of them.
We know Anna Foerster will not be returning as a director as she is currently filming a feature film with Tobias Menzies.
Metin Hüseyin directed Episodes 113 and 114 ("The Watch" and "The Search"), and he has returned to direct episodes for season two.  He has been seen on set on at least two different occasions (Fife and Prague).  He has confirmed on Twitter that he is directing two blocks for season two, so at least four episodes will have Metin's touch.
@SoBayFan This season, 2 blocks.

— Metin Hüseyin (@MetinHuseyin) October 13, 2015
Writer Anne Kenney posted on Twitter last week about scouting locations with director Mike Barker.  Mike directed Episodes 111 and 112 ("The Devil's Mark" and "Lallybroch").  He is returning for the second season, so we hope that he will be directing one block at least (2 episodes).
https://twitter.com/ankenneyy/status/659826052508852224
New to the world of Outlander is director Philip John.  He was on a slate that director of photography Neville Kidd posted on October 30th.  According to Philip's website, he is currently filming Episodes 209 and 210 and will be back to direct Episodes 212 and 213 (the finale).  It is evident they are filming 210 right now.  He has directed episodes of Downton Abbey, Crossing Lines, and Being Human, as well as directed films.  He is on Twitter at @philiprjohn.
There is a one episode gap in between Philip's two blocks.  I wonder who is directing that episode?  Probably Mike Barker as he is in Scotland right now (see above), but they may be shooting out of sequence. Episode 211 is the episode written by Diana Gabaldon.
Have a great Halloween! pic.twitter.com/1jH1EPkGGN

— Neville Kidd (@nevillekidd) October 30, 2015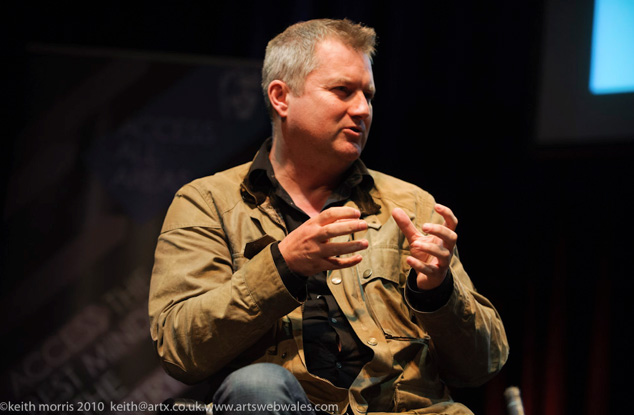 UPDATE (11/4/2015): We have another director to add to the directors list for season two of Outlander.  Douglas Mackinnon is a director of Doctor Who and Sherlock episodes and he has added Outlander to his list.  You can follow Douglas on Twitter at @drmuig.
Finished my bit of directing Outlander!

— Douglas Mackinnon (@drmuig) July 24, 2015
Next job. Outlander. @Outlander_Starz

— Douglas Mackinnon (@drmuig) May 13, 2015
#Outlander pic.twitter.com/D3mv8SM8lg

— Douglas Mackinnon (@drmuig) June 18, 2015
If these directors are all correct and there are no additions, it should be pointed out that there are no women directing any episodes this year.  That is a shame due to the fact that our main character is a woman, a strong one at that, and this is 2015.
Source: Respective Twitter accounts, Philip John