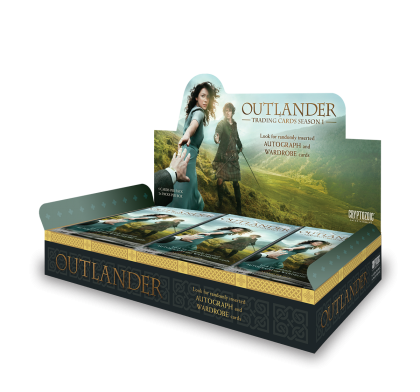 Trading cards, who has never purchased a pack?  This girl did it mostly for the stale bubble gum in the baseball card packs.  Well, Outlander has officially entered the realm of trading card merchandise.
The Outlander trading cards have a possible release date of November 30, 2015, but are officially to be released the fourth quarter of 2015.
Details:
"Packs: 5 Cards per pack, 24 packs per box (120 cards total)
Chase Sets: Character Bios (TBD), Quotes (TBD)
Inserts: Autograph cards (1:24); Wardrobe cards (TBD)
Binder: 1″ binder contains an exclusive card"
If you purchase a whole box of trading cards, you are guaranteed one autograph card.  It does not say who has signed cards.  There is also a wardrobe card, which will have a piece of a show-used costume.
The binder is sold separately and contains its own exclusive card.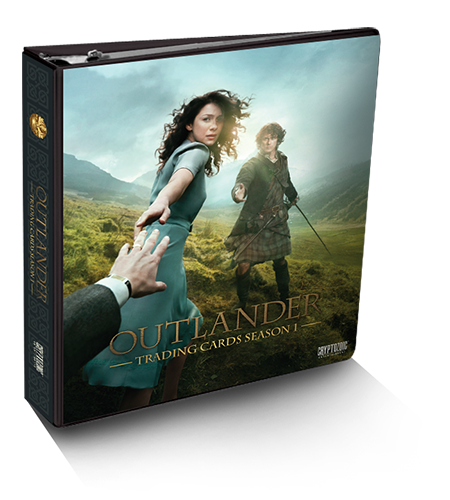 They are not on sale (or pre-sale) right now.  There is also no price attached to the products right now.  I will update this post as information becomes available.
Thanks Hilda C for the heads up!
Source: Cardboard Connection, Cryptozoic