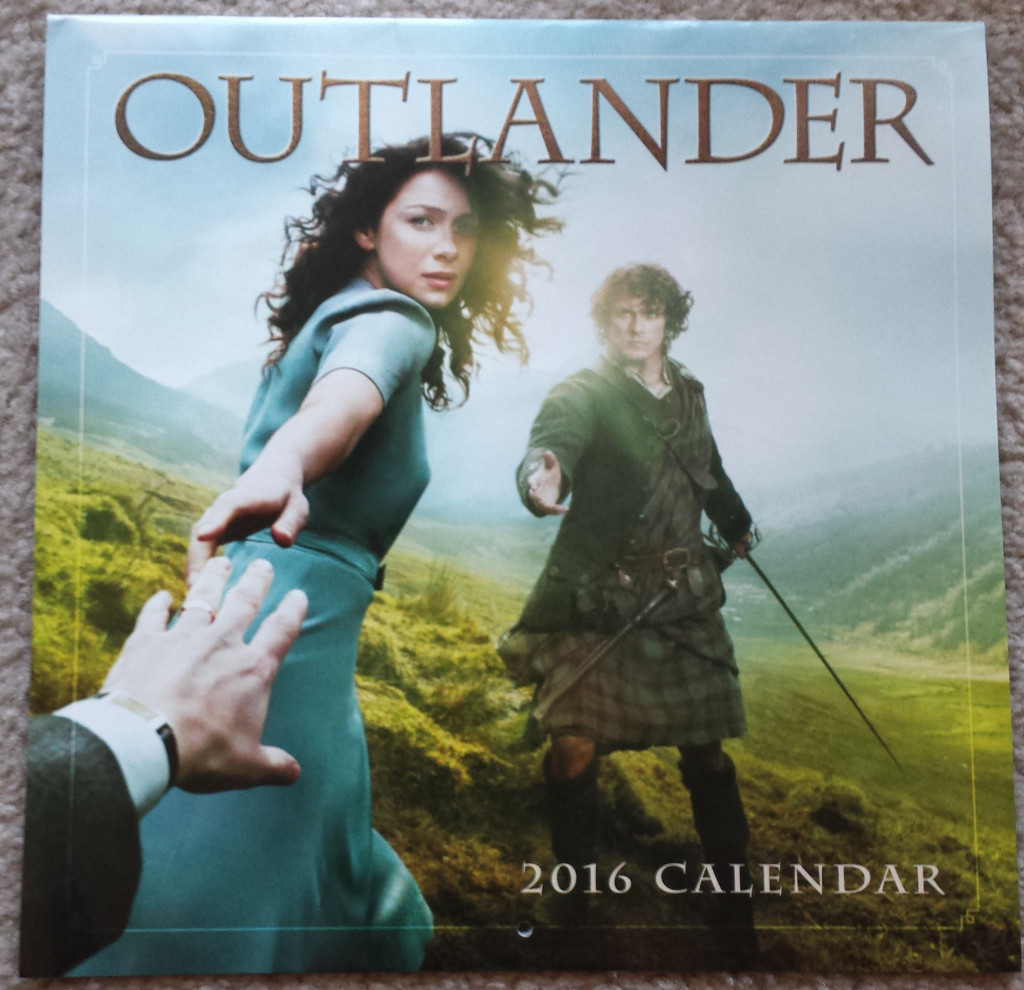 So you want to know what the 2016 Outlander Wall Calendar looks like?  Well, so did I, so I bought it to share with the rest of the fans to see if it is worth your hard-earned cash.  Yeah, we want Jamie on our walls 365 days a year, but this is an equal opportunity wall calendar.
The wall calendar retails for $14.99, but I bought it on sale on Amazon for less than $9.  The Amazon page always just had the cover of the calendar, and not the back, which typically shows you what twelve images you are going to see month to month.
The calendar combines some of the official photos, key art, and promotional images with quotes from the book/show.  Sometimes a smaller photo replaces a quote for some months.
Below are some images from the wall calendar.  If you are an Outlander fan, I think it is worth your money, especially if it is on sale.  Even if you don't need the calendar, the pages are large enough and made out of good quality paper that ripping it apart for other uses would be worth it as well.
Let us know if you bought the calendar and what you think about it.  The boxed daily calendar has been ordered for review but it does not have an estimated arrival date yet.
Source: Outlander TV News