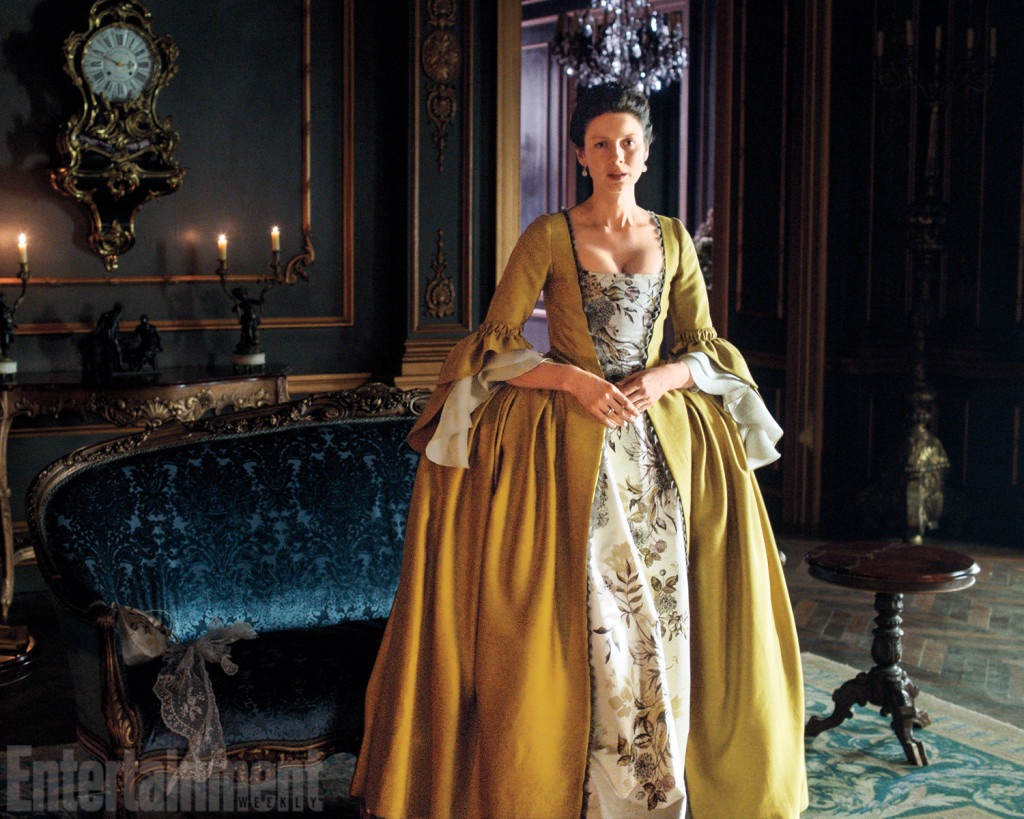 The exclamation point and question mark in the title are pretty much indicative of the emotional state of the Outlander fans.  We are pretty much grasping at any (rumored) details or predictions about what will happen during the Outlander San Diego Comic Con panel on Saturday.  Moderator Kristin Dos Santos revealed in one of her "Spoiler Chats" a couple of hints about what to expect.
"Fingers crossed, you will have at least one video treat–but I can't spill yet exactly of what nature! The panel should be a blast, and have a few surprises. So nab your seat early! I'm moderating Outlander and The Last Man on Earth, and really excited about both."
So . . . a video.  Is it a trailer or a scene from Season Two?  Or perhaps it is a gag reel from Season One?
Source: E! Online