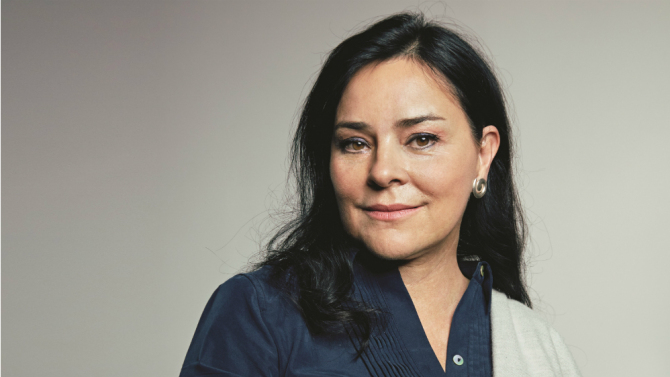 [Spoiler Alert: There is discussion in these interviews about what happens in Season Two.]
Vulture spoke to Diana Gabaldon when she gave a Q & A at The Grove Barnes and Noble in Los Angeles.  In two separate articles, Diana Gabaldon was asked about Outlander Season One and about the upcoming Season Two.  Because of the structure of the first season, Diana says the show has to tackle how Jamie heals from his interaction with Black Jack.  The season finale did not spend time on Jamie dealing with what happened to him, so the second season will have to address that.  She also touches on the hot spring scene that is absent from the adaptation (yes, she tried to fight for it to be in the series).  Apparently, Tobias Menzies (Black Jack) is a great improviser. She also talks about the scene she is most nervous/excited to see in Season Two.
Of all the changes this season, what change/tweak/addition did you think was the best idea. Why?
The book is structured with three major climaxes — when Jamie takes Claire to the stones and she decides to stay, when Claire rescues him, and when she saves his soul at the Abbey. But in the show they don't have enough time to do all of that. So they did something different than what I did. In essence, the show has two climaxes. I think they did condense it very effectively, but now they will have to deal with Jamie's healing, recovery, and redemption in a different way in season two. We've been having a lot of conversations about that in the last few months. I have confidence they'll figure it out.

What change/tweak was the hardest to swallow?
I had a long time to get used to the fact that the hot-springs scene would not be in there. Ron told me that when we were showing the pilot [to buyers], and I knew that would disappoint lots of readers. I ended up getting most of the things that I felt strongly about in there. There were only a few instances where the most important stuff in my opinion didn't get in. One thing they did not do in the finale at the start that I felt was a considerable loss was Claire's interview with Father Anselm in the chapel. I spoke to Ron about it. Claire's spirituality here is important. I am a Roman Catholic, and most of the people involved in making the show are not religious and are not sensitive to those sorts of things. I knew they couldn't go into it as far as I did in the book, but I thought even a little bit of that conversation would be good. He very obligingly filmed a long sequence between the two characters. But they did not include it in the final cut. They felt it slowed the tone and pace quite considerably. They showed me what they filmed so that I could understand why they thought it didn't fit. I understood and I appreciated the consideration. Then, interestingly enough, I was seated next to one of the Starz executives at a dinner, and he brought up the same scene and said he wanted to see that. I swear I did not put him up to it. I felt Claire really needed that extra spiritual boost to give the walk into the darkness more power. Apparently he had a lot more juice than I did because it made the final cut. The most important lines — where Claire says she was sitting alone and Father Anselm asks if she was in fact alone — made it in.

Speaking of that finale, those were some of the most brutal, dark, intense scenes I have ever seen on TV. I was so impressed by the actors and their willingness to go there. I can't even with the spitting-in-the-hand moment.
That was not in the script. That was all Tobias. You can always trust Tobias to go there. I trust Tobias with my life.

As they start on season two, what are you most excited/nervous about coming to the screen?
It has got to be the farewell scene at the stones. That's going to be important and emotional. I don't think they will mess with that to any perceptible degree. What could you do, really?
Read the entire interview with Diana on Vulture.
For the second article, Diana is asked about the second season of Outlander.  While the other article asked what she was excited/nervous to see in Season Two, this article asks her what scene she is most looking forward to.  She also broaches the topic of a possible Season Three.
When asked what she was looking forward to seeing translated from book to screen in season two:
"I have actually already seen it — the scene in which Claire comes home from visiting her friend Louise and Jamie is horrified by what happened there. They did it very well."

Will the third book, Voyager, be adapted into a third season?
"I can't say anything definite. From the conversations I have had from the people who work on it, I get the distinct feeling that they expect there to be a third season. They don't know that yet, either, but you can't help thinking ahead. Given that they have broken the show for Dragonfly all the way through, you have to design the end with the expectation that there will be another beginning so of course they are thinking about it and planning for it. I hope it does. That's up to you guys. If people go on watching it. Starz is happy to go on making it."
Read the entire interview with Diana on Vulture where she touches on Frank's presence in Season Two and if Dragonfly in Amber can be handled in 13 episodes.