Today the National Trust of Scotland Foundation USA shared photos of Outlander filming at Preston Mill last year.  Preston Mill was used for at least two episodes of the first season.  Below are some photos from shooting prep and of the actors (Laura Donnelly, Sam Heughan, Caitriona Balfe) on set.  To view all of the photos as well as what is happening in each set of photos, please visit their page.
Preston Mill is in need of repair and they are seeking donations.  If any fans want to help preserve this site, click here to donate.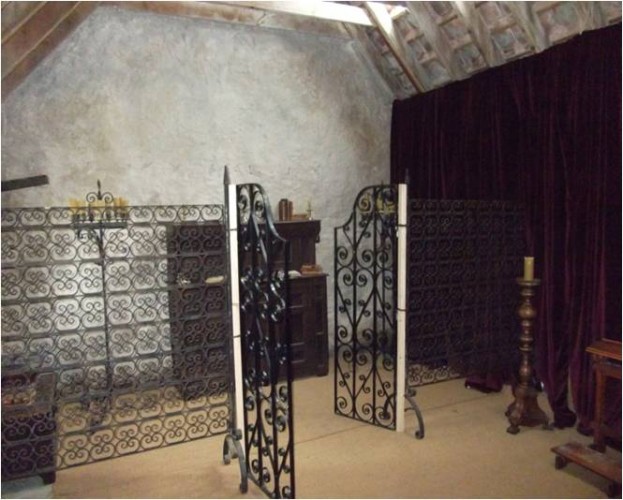 The Mill was not only used for exterior shots, but the interior as well.  Look familiar?
Source: NTS USA