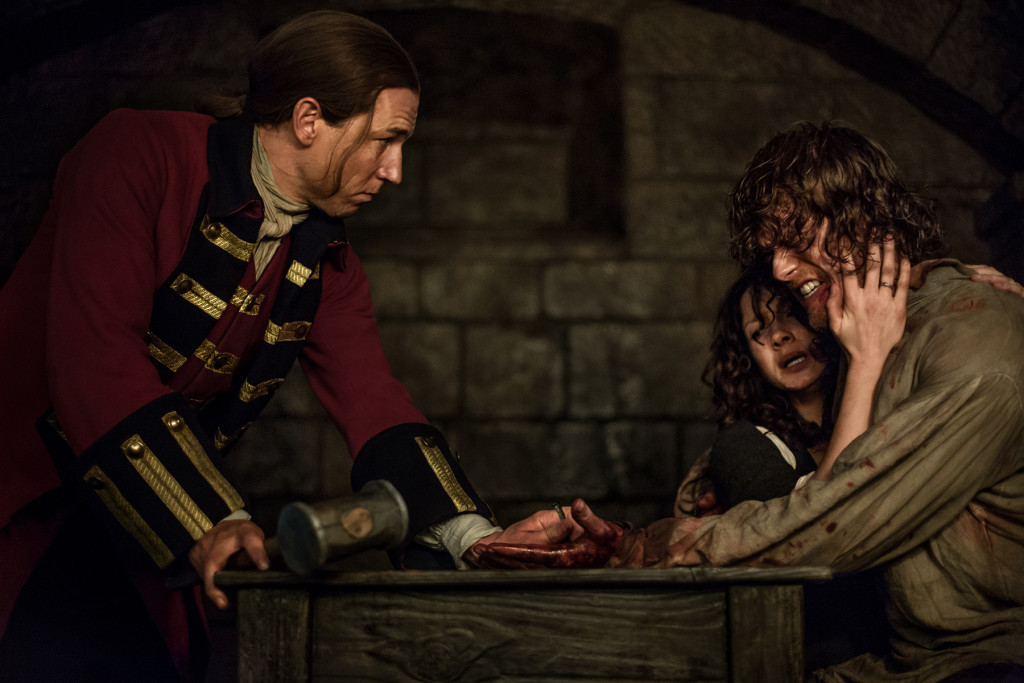 In a small interview piece for People Magazine, Sam Heughan discusses the routine of filming the scenes in Wentworth Prison and what went into preparing for them.
"We knew it was going to be intense," he tells PEOPLE. "But we were very aware of anything graphic or violent and we made sure it was there for a reason. It was just about wrapping yourself in it for a few weeks and living that experience."

Filming the scenes, which take place in a dimly lit prison cell, took two weeks and was mapped out in advance. "A week before, we went through the script, very much like a rehearsal in theater, so we worked it scene by scene, what we thought worked, what didn't. And then we just blocked it out, which is strange," Heughan, 35, admits. "But once you got the idea and knew what you wanted the audience to see or not see as well, that sort of set the guidelines for shooting it."

Heughan's days began at 4 a.m. in the prosthetics chair to apply his character's scars that cover his back and the progressive physical assault on his body. "Then we'd shoot for 12 hours, and then another hour and a half to take the prosthetics off," he says. "So there wasn't much sleep. But I think that helped the mind-set of prisoner."
Sam Heughan also mentions the rats used for those scenes and meeting fans outside of filming in the full interview.
Source: People