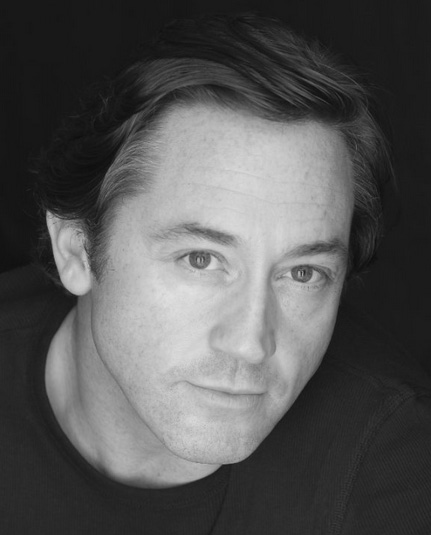 The second casting news of the day is that Robert Cavanah will play Jared Fraser, Jamie's cousin, in Season Two of Outlander.
[Spoiler Alert: Don't read the next paragraph if you do not want to be spoiled about Season Two]
According to Outlander Lists & Timelines, here is all the relevant information on Jared:
Full name: Jared Munro Fraser
Wife: None, but Jared has a married mistress (DIA, chapter 7)
Occupation: Successful merchant and importer of wine and spirits. Jared is very prosperous. He has a small warehouse and large town house in Paris, and a very large warehouse in the port town of Le Havre, as well as owning several ships. (DIA, chapter 6)
Physical Characteristics: a small, spare, black-eyed man who bears a resemblance to Murtagh. Like Murtagh, Jared has lank dark hair, piercing eyes and sinewy frame. Unlike Murtagh, Jared has an oblong face and a snub nose and knows how to smile. He has one ear which has been pierced for an earring and two gold teeth in his lower jaw (DIA, chapter 6)
Jared Fraser is Jamie's cousin and a distant cousin of Murtagh. He is also a Jacobite (DIA, chapter 6) All Jared's ships are named after his mistresses, with the ships' figureheads carved after the ladies in question (DIA, chapter 30)
Significant Moments:
1739: Jamie lives with Jared for a time while he is at university (DIA, chapter 6)
1744: Jared asks Jamie to run his business for him for about 6 months while he travels throughout France inspecting wineries and establishing new contacts for his business. In return Jamie will receive a salary and use of Jared's Paris town house and staff. When Claire publicly diagnoses smallpox on the Comte St Germain's ship which leads to the destruction of his cargo, Jared reaps the profits as he now has the only supply of the best aged port from Pinhao (DIA, chapter 6) Before Jared leaves on his trip he takes Jamie to meet Charles Stuart (DIA, chapter 7) Jared returns to Paris when Jamie and Claire are forced to return to Scotland (DIA, chapter 30)
Robert Cavanah is 50 years old and is Scottish.  He began his acting career on screen in a TV series in 1993.  He was in Highlander, Lara Croft Tomb Raider: The Cradle of Life, EastEnders, Sahara, and Doctors to name just a few of his projects.  He also has writing, directing, and producing credits to his name.
You can follow Robert Cavanah on Twitter.
Sources: Outlander Lists and Timelines, Access Hollywood, IMDb