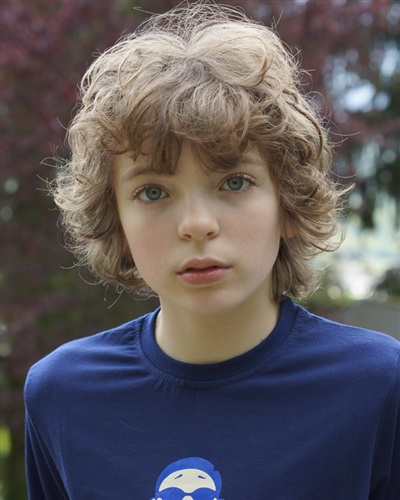 Author Diana Gabaldon confirmed this morning that Outlander has found its young Fergus in Romann Berrux.
Romann is 13 years old and has been in French TV and a film since 2006.
Diana:
Meet Romann Berrux, who in addition to having a fascinating collection of consonants in his name, is also playing Wee Fergus! (And doing a fine job of it, too, may I say…)
Fergus is found by Jamie in a house of ill repute in Paris.  He is the son of a prostitute and he is taken into service by Jamie, and, of course, he speaks French.
According to Outlander Wiki, "As a boy of ten, Fergus is small for his age with black hair, pale, sallow skin, big, long-lashed dark eyes, and large, perfect front teeth that are "square as a squirrel's".[  His slightly beaked nose and long mouth lend him an aristocratic look, and Jamie notes that the bones of the boy's face suggest he will be a handsome man when he is grown."
Source: Diana Gabaldon, Agents Associes