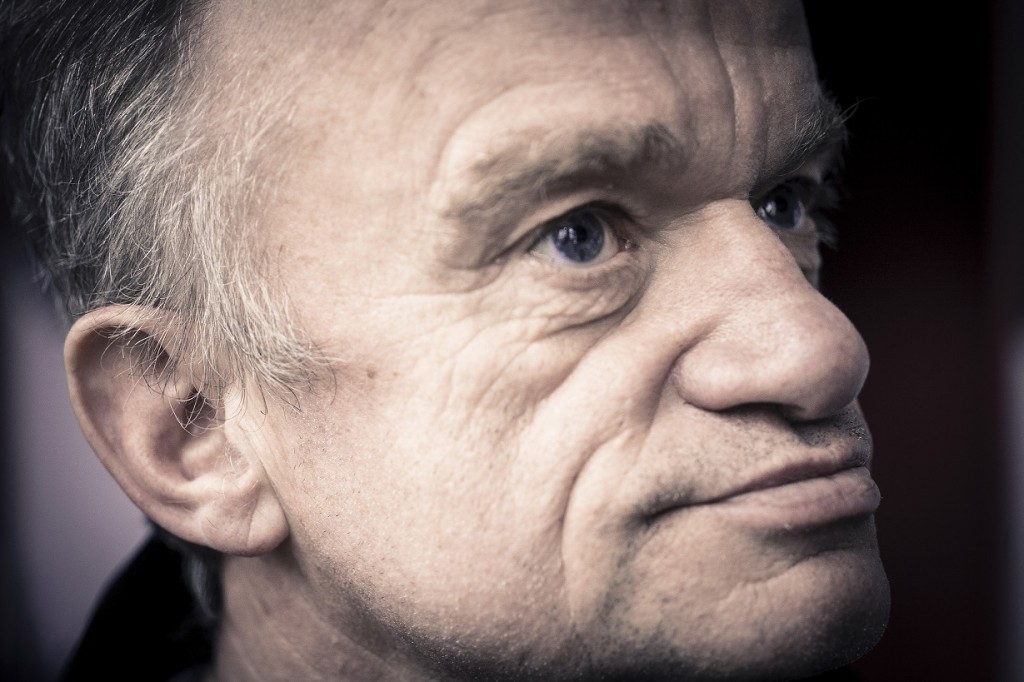 The news broke this morning from Starz that Dominique Pinon joins the Outlander Season Two cast as Master Raymond.
On Master Raymond: "A small kindly apothecary, Master Raymond is a mysterious healer with a great deal of knowledge regarding secret matters, both political and occult.  Though generally viewed with suspicion by his contemporaries, Master Raymond forms a special bond with Claire."
Here is the description from Dragonfly in Amber:
We first encounter him in 1744 in Paris.
"'How do you do?' I (Claire) said to the top of his head." Chapter 8, Dragonfly in Amber
"For Master Raymond resembled nothing so much as a large, genial frog.  A touch over four feet tall, barrel-chested and bandy-legged, he had the thick, clammy skin of a swamp dweller, and slightly bulbous, friendly black eyes.  Aside from the minor fact that he wasn't green, all he lacked was warts." Chapter 8, Dragonfly in Amber
"He lacked teeth altogether, enhancing the froggy impression still more, and I stared at him in fascination." Chapter 8, Dragonfly in Amber
"Master Raymond waved her away, then hobbled to the window, coughing and clutching his sides, to open the leaded panes and allow some of the smoke to escape.
'Oh, that's better!'ww he said, inhaling deeply as the cold spring air rushed in.  He turned to me, smoothing back the long silver hair that brushed his shoulders." Chapter 8, Dragonfly in Amber
"I explained my needs, and he nodded sagely as he listened, the thick gray hair swinging forward over his shoulders.  He wore no wig within the sanctum of his show, nor did he powder his hair.  It was brushed back from a high, wide forehead, and fell straight as a stick to his shoulders, where it ended abruptly, as though cut with a blunt pair of scissors." Chapter 8, Dragonfly in Amber
On Dominique Pinon: "Born in France, Piñon is renowned for his work with French auteurs and frequent collaborators Marc Caro and Jean Pierre Jeunet. With Caro and Jeunet, Piñon made the post-apocalyptic dark comedy Delicatessen (1991), to be followed by The City of Lost Children (1995). He then made Alien: Resurrection (1997), Amelie (2001), A Very Long Engagement (2004), Micmacs (2009), and The Young and Prodigious TS Spivet (2013) with Jeunet.  Early on in his career, Piñon appeared in Jean-Jacques Beineix's Diva(1981) and Daniel Vigne's The Return of Martin Guerre (1982), for which he received a Cesar nomination for most promising actor, and later starred in Claude Lelouch's acclaimed Roman de Gare (2007).  Piñon's recent feature work includes prominent roles in Israel Horowitz's English-language My Old Lady, Jean-Michel Ribes' Breves de Comptoir, Guillaume Lubrano's Reality Check and R Prygunov's Downshifter.  Piñon is also a prolific presence in the theatre, wining the Moliere for best actor in 2004. His recent stage work includes roles in Christophe Lidon's  "La Tempte"  and Laurent Frechuret's adaptation of "Richard III.""
Dominique Pinon is 60 years old and is French. He is 5 foot 6 inches tall.
Source: Starz press release, IMDb