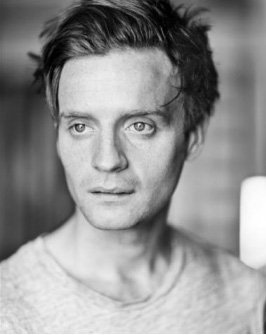 EW exclusively revealed that Andrew Gower will play Bonnie Prince Charlie aka Charles Edward Stuart on the Second Season of Outlander.
During Dragonfly in Amber, Charles is in exile in Paris, trying to raise funds for a return to Scotland and England and to ascend to the throne.  Jamie becomes a confidant of sorts to Charles.
Andrew Gower is 25 years old and 5 foot 10.5 inches.  He is English. He has been in film and TV projects since 2011 with his most notable being Rosewater, The White Queen (also a Starz production), and Being Human (UK version).
You can follow Andrew Gower on Twitter.
Arriving into a Sunny Scotland …. My first time filming up here. First stop dinner at Steven Naismith's house.

— Andrew Gower (@TheAndrewGower) June 7, 2015
http://t.co/39fOZEZeqU … Aye tis all true! Thrilled to be on board the Outlander adventure! x

— Andrew Gower (@TheAndrewGower) June 10, 2015