[Spoiler Alert: If you have not read Outlander or seen the finale, it would be best to skip this post for now.]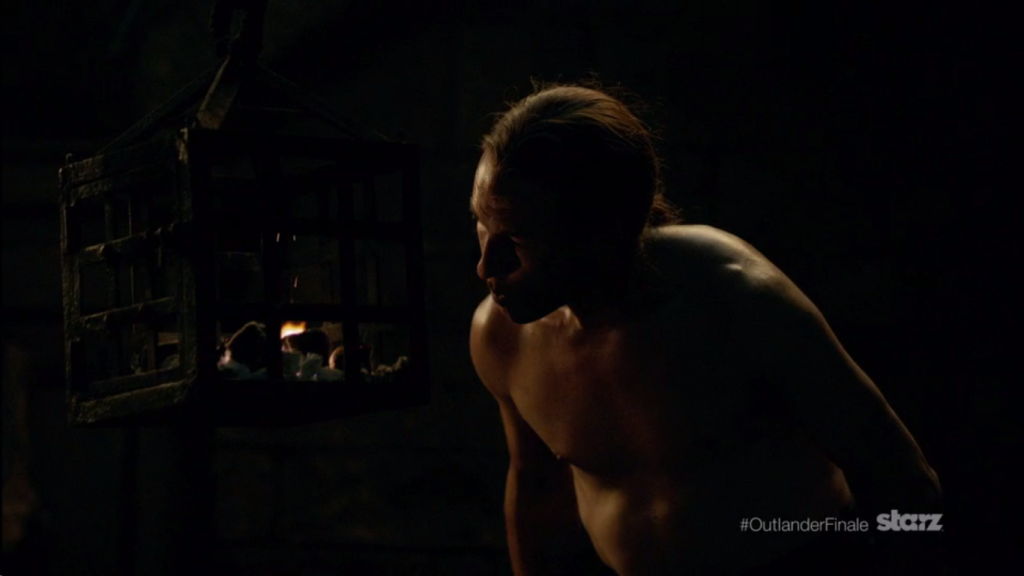 Outlander executive producer Ronald D. Moore discussed the sexual violence that takes place between Jamie (Sam Heughan) and Jack (Tobias Menzies) in the last two episodes of Season One of the show.  The article does a good job of pointing out other shows that have shown male on male sexual violence.  Most of the shows deal with it in a prison setting, and Outlander is no different, but the time period is.
"It's not the usual place you take your male lead characters," admits executive producer Ronald D. Moore, the sci-fi maestro celebrated for Battlestar Galactica, Star Trek: Deep Space Nine and Star Trek: The Next Generation.

He explains that in reading the Outlander canon when he began work on the series, he realized this scene, looming for him at season's end, would pose a special challenge.

"There was a lot of conversation in the writers room about how we were going to make the adaptation to film," he says. "And once we had our scripts, I carved out extra time for the actors so they would be prepared for where we were gonna go.

"I don't like depictions of torture on camera," he says. "To shoot this, I had to tell myself, 'I'm going to be as frank, direct and truthful as I can, but there's a point where I wouldn't want to watch it. And that's the point where I'm going to cut.' I don't want to lose my audience, and I don't want to lose ME — I couldn't lose my own investment in the story by going to a place I felt was exploitative, which I detest."
You can read the entire article on The Chronicle Herald (via AP).
Source: The Chronicle Herald