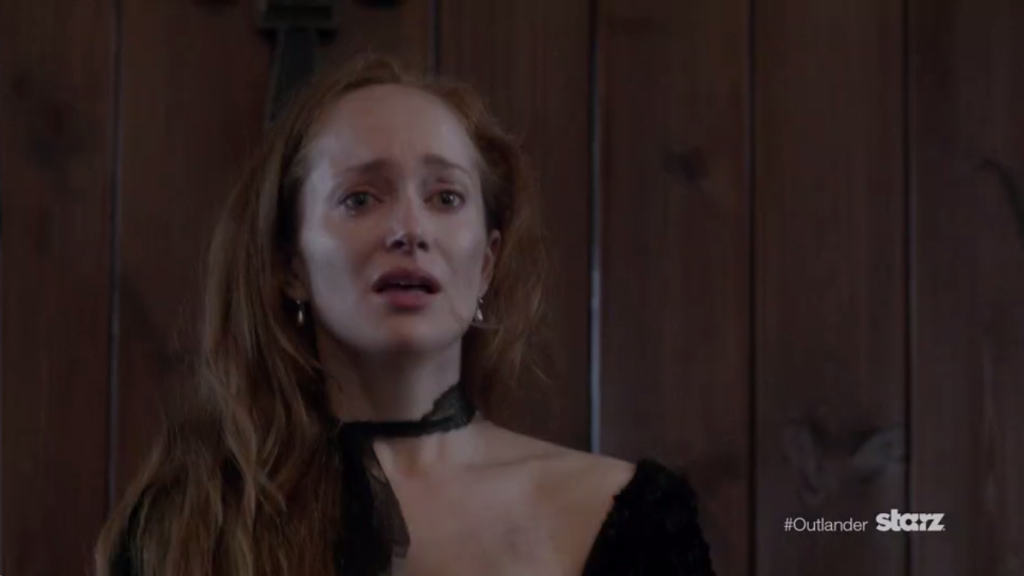 OutlandDish and The Anglophile Channel (in conjunction with the self-titled 'Southern California Fan Club') had the special opportunity to interview Lotte Verbeek during Brit Week in Los Angeles. It had been raining that day, which is why it was a pleasant surprise for them when Ms. Verbeek made her appearance. There were several interesting tidbits that came out during this interview, especially now that the courtroom debacle is past and she doesn't have to worry about those specific spoilers anymore.
Lotte reported that, while on break from filming, she has been working a lot. In fact, she has a new film coming out on October 23rd entitled "The Last Witch Hunter". She says she has loved being in LA while working. While she does not binge-watch shows the way that some of us do, she did admit to having binge-watched a show called "Ray Donovan", which also takes place in LA.
Another topic of discussion was about her costuming. She tells a great story about these red shoes that she wore throughout the filming, despite the subdued earth tones of the rest of the period costumes. She did not end up keeping them, but assumes they are still at the studio. After the wear and tear they received, especially after the trial and the thieves' hole, she said they were in pretty poor shape. One thing she wishes she had kept, though, was one of her prosthetic pregnant bellies. She said she took about two hours every morning to get the belly glued on and then apply make up to match skin tones, freckles, veins, and other such small details that help to improve the realism there. When filming the finale for the courtroom, it would take five people to clean the fabric pieces and dirt off the belly and then hold the dress back together so it could be restitched between every take. Even the dance in the forest and the choreography and thought that went into it had to focus on that prosthetic baby bump. She had a new belly each day of filming. It's amazing how much time and effort can go into a seemingly small detail.
One of the fans asked Lotte if she wishes she could have played Claire, but she was very quick to squash that idea. She insists that no one but Caitriona could handle the long hours without breaks that she has to put in for that part. She has the utmost respect for the fact that Caitriona is resilient enough to have handled that without complaint. There was a sense, though, that maybe the filming of the next season won't be nearly as hard on Claire as this first one was.
Take a gander at the full interview below (definitely worth the time to see)! It's a great way to wrap up the weekend.