**Do NOT read this post if you have not read Outlander or if you do not want to know how the season will play out and differ from the book.  Seriously, do NOT read any further if you don't want to be spoiled.**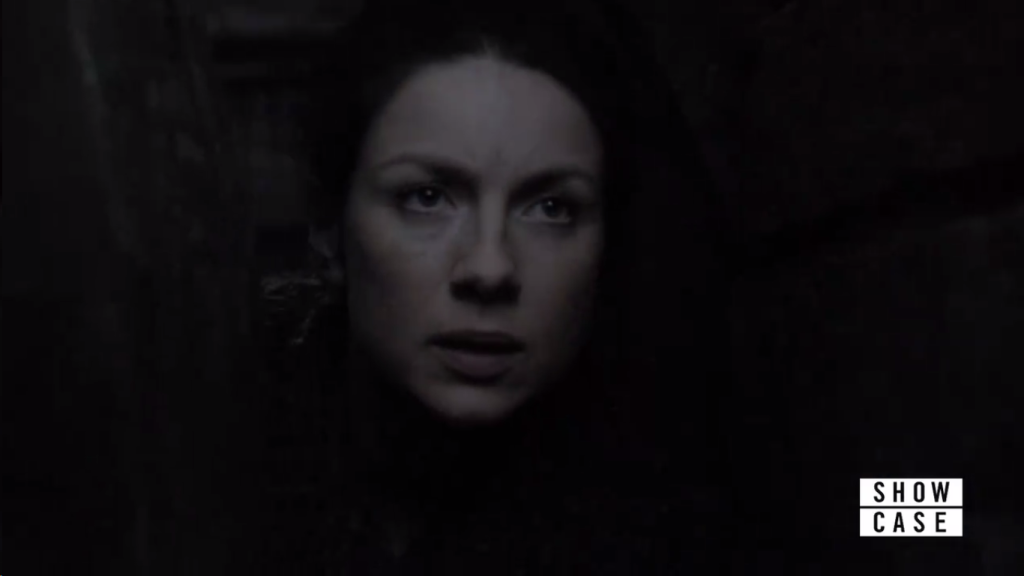 Personally, I have had my suspicions about how Season One would end.  Would it be like the book with Claire and Jamie in the abbey in France?  Or would they end it with no abbey scenes and the couple on the way to France?  We have seen behind the scenes photos (by paparazzi) of them filming scenes on a ship, so that part had to at least be in the show.
Michael Ausiello of TV Line spoke to executive producer Ronald D. Moore about the ending and answered that question.  Here is what is from the TV Line article on spoilers:
Creator/executive producer Ronald D. Moore recently told TVLine about a slight discrepancy taking place at the very end of the season. To keep it spoiler-free for those who haven't read the Diana Gabaldon novel: There's that thing that happens at a place that rhymes with "Schmentworth," and then "instead of going to France and playing all the abbey scenes there, I chose to keep the abbey in Scotland so there is still a danger to them and a need to escape." But, he reassures fans of the books, "the abbey scenes are still there."
So there you have it.  Yes, the abbey scenes will be there, but they won't take place in France.  That now spurs me to question whether the characters at the abbey will be still present in the series.
Source: TV Line