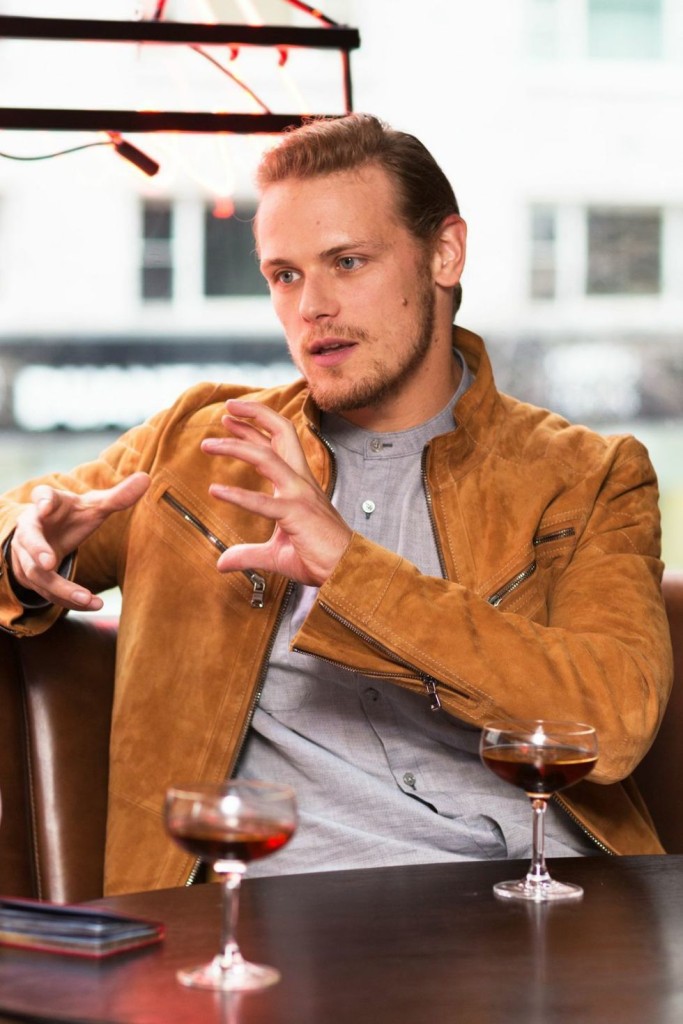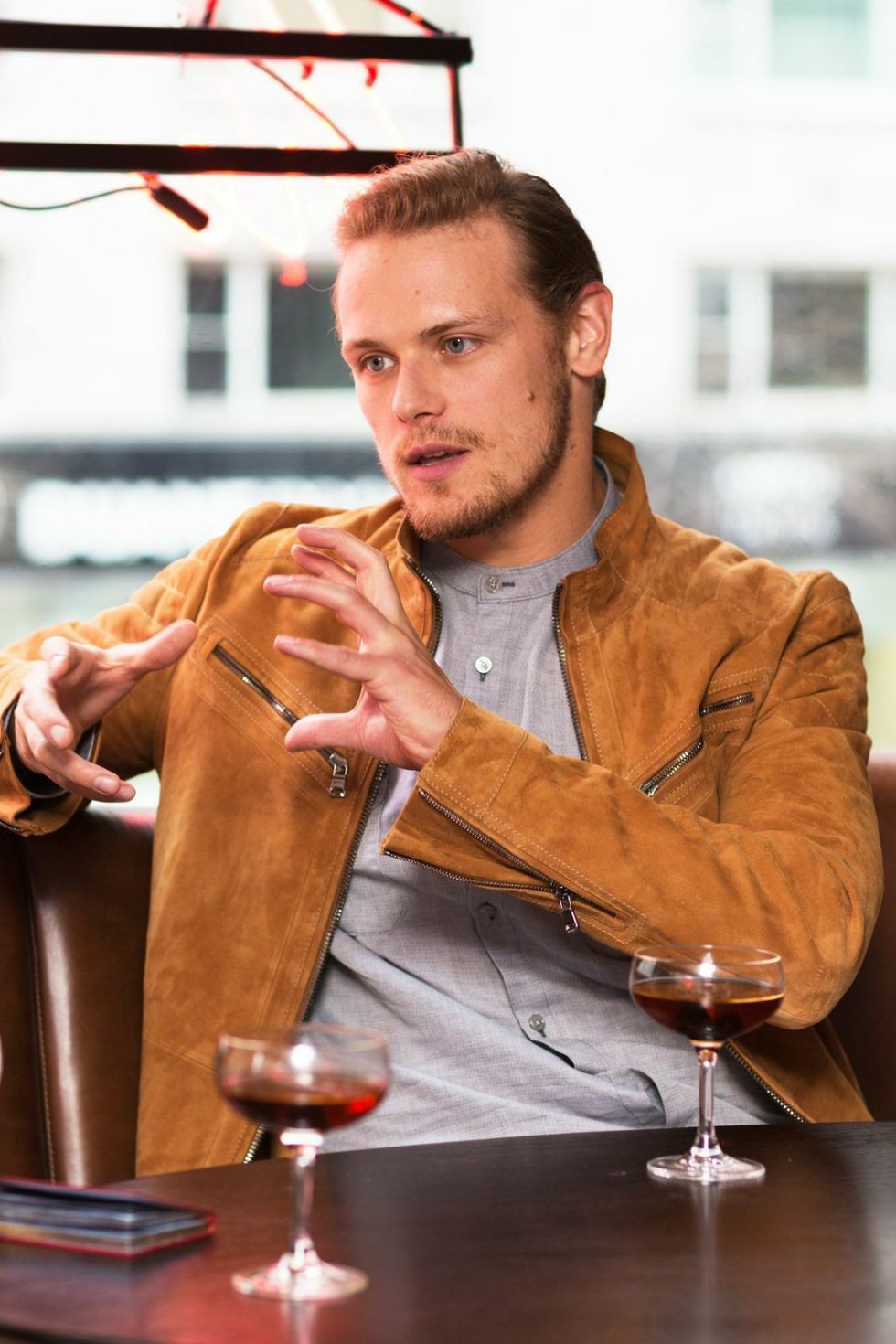 Elle Magazine interviewed Sam Heughan (Jamie) about his role on Outlander, social media, making a citizen's arrest, and that wedding episode.  Below is an excerpt from the interview, but head over to Elle to read the entire interview and look at all the great photos of Sam.
And now you have 130K followers!

I wonder how many I had then…It was probably about 100. So in four years things have changed a lot, yeah. But also not. I'm working in my home country and see people I went to drama school with, but yeah, as far as social media is concerned I've definitely become a little bit more aware of how people can find stuff. And the fans really do find stuff.

Yeah it's nuts how you type an actors name in and the Google prompts will be like, "Sam Heughan shirtless" or "Sam Heughan dating"…

Oh! Who's he dating??

Allegedly his Outlander costar?

Oh, really? Hmmm. Huh. Interesting. Good. [Takes a sip]

Cool. Keep your fans in suspense. Weird though, I just talked to Caitriona and she said you two definitely are not dating…

She said that??

No, not really. I was just messing with you.

[Laughs] See! Sneaky.
Source: Elle Magazine, Photo by Katie Friedman