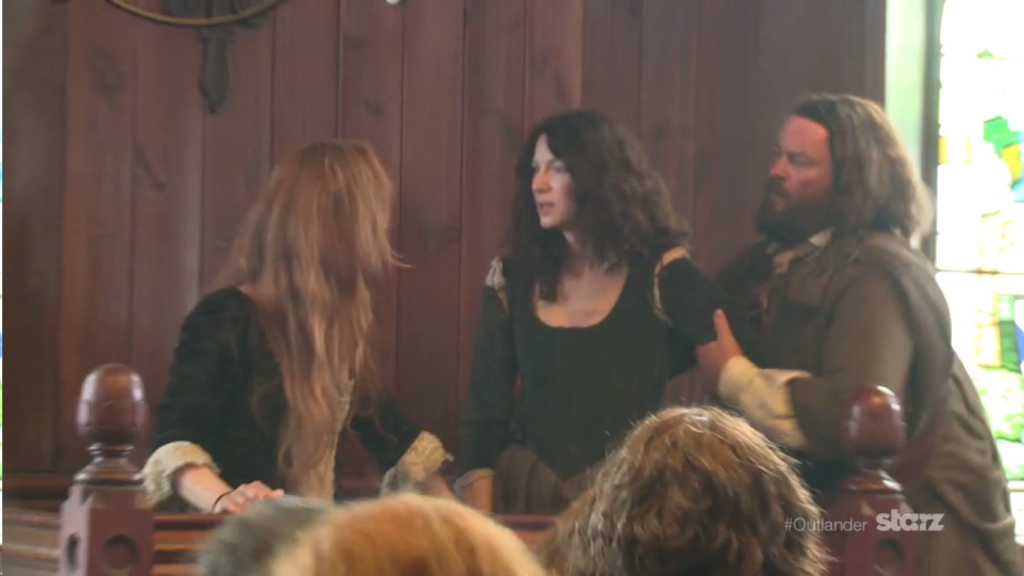 Outlander executive producer takes us behind the scenes of  Episode 111, "The Devil's Mark."  He discusses the broadening of Geillis' big reveal and why it was such a bigger deal in the show compared to the book.  Nice hint by Moore about how we may or may not see Geillis again.  He also discusses Claire's ultimate truth reveal with Jaime and the trip to the stones.
You can also listen to his podcast about the episode by clicking here.
The video is also available to view on Showcase's Facebook Page, but it is not embedable.
Source: Starz