Great news today for Caitriona Balfe and Outlander fans!  Caitriona made the list for People Magazine's Most Beautiful Women issue.  The magazine cover features their Most Beautiful Woman of the Year, Sandra Bullock.  Inside, Caitriona is given the title of "The Fan Favorite" Beautiful Woman.
Her mention has her quoted as saying, "Thousands of people follow me on Twitter, and I am not saying anything interesting!"  She also has her no-fail beauty tips as, "Bun. Mascara. Moisturizer."
The resolution of the photo is not great, so the photo is a bit grainy.  Just get your copy of the magazine and turn to page 121.
Congratulations, Caitriona!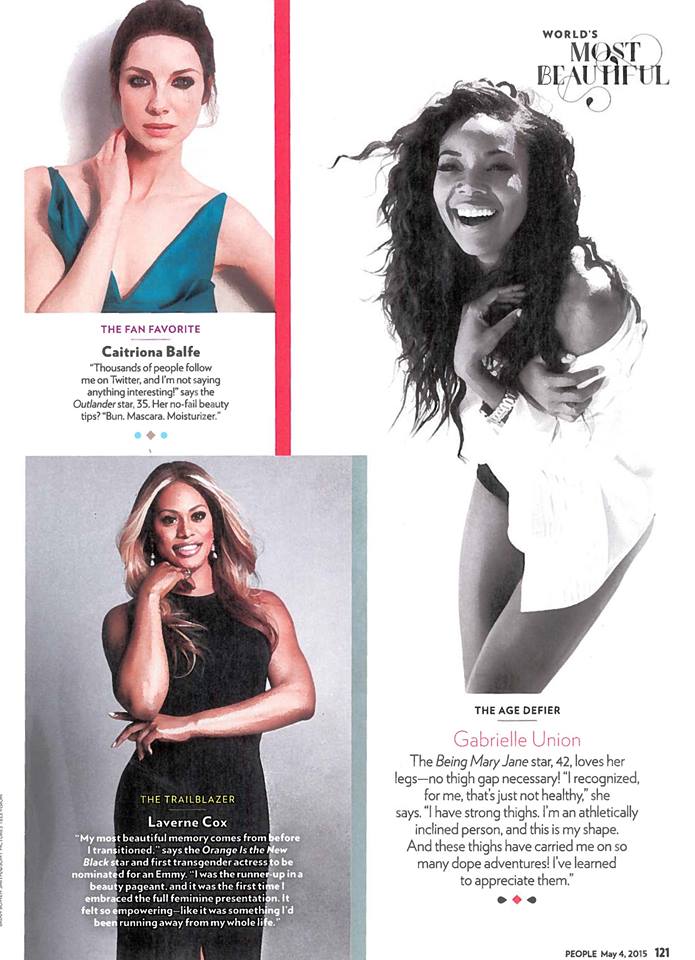 Photo of her page of People Magazine from Outlander on Facebook