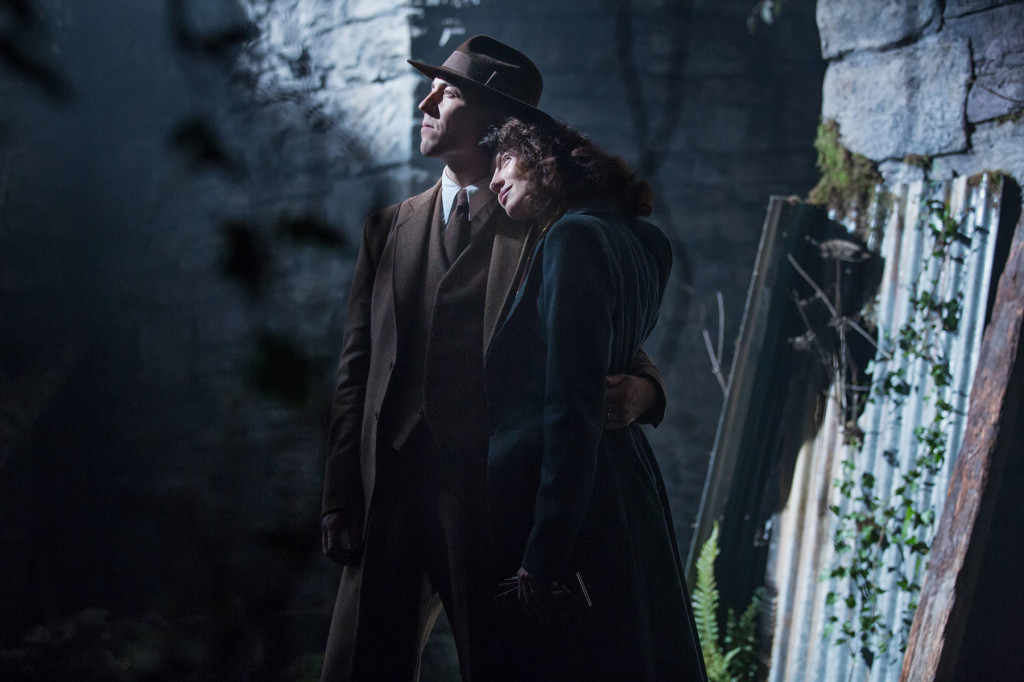 Normally, I would just share this article on Facebook and Twitter and not write a post on it, but this is too good to not share with everyone who visits this site.
Jarett Wieselman of BuzzFeed recently watched the first eight episodes of Outlander for the first time.  The "buzz" finally got to him (lame pun, but I had to go for it).  He lists several thoughts he had while watching each episode to a sum total of 172.  Here is what he thought about Episode 101, "Sassenach."  For all the other episodes, please visit BuzzFeed to continue your fits of laughter.
1. God, that scenery is beautiful.
2. How much is a ticket to Scotland?
3. *Looks up on Travelocity*
4. Never mind.
5. Girl, get a vase if you want one.
6. Wait. This takes place after World War II? I'm confused.
7. I can't decide if I would be a worse soldier or a worse field medic…
8. This is disgusting.
9. Def. field medic.
10. The life Claire (Caitriona Balfe) wants is in a vase? Is she looking for a genie?
11. Wait, I really thought this show took place in olden times.
12. Oh well.
13. Duh fuq is "Sassenach"?
14. Every door in this village has blood smeared on it, but, by all means, stop and spend the night.
15. "Come to our ghost party."
16. Claire sounds so eloquent while questioning her husband's manhood: "You'll never manage the next branch on your family tree if you don't show more industry than that."
17. That innkeeper certainly loves listening to other people have sex.
18. Oh, Claire's going to fall through a door to the past in these ruins, isn't she?
19. "I have no panties on, so you should totally go down on me in this dirty old kitchen." I like this lady.
20. "Outlander!" He said it, but I still don't know what it means.
21. Oolong tea is good for tea leaf readings? Fun fact, Outlander.
22. This palm reading is hella foreshadowing. Wonder if the reverend's wife read the Outlander books?
23. I hate it when ghosts watch me brush my hair too.
24. "I saw a ghost looking at you, so I need to know if you've cheated on me." Real slick, Frank (Tobias Menzies).
25. Claire and Frank have stumbled upon auditions for So You Think You Can Dance Like a Druid.
26. Went to get some forget-me-nots, touched a rock, fell through a time portal. Just your average Sunday.
27. Nearly raped two minutes after arriving in this new time.
28. Oh no, I can't understand any of these Scottish people.
29. The Lord really gifted us with Sam Heughan.
30. Phew! They're speaking Gaelic. I'm not that stupid.
31. Did he just say, "Cock on a rock?" Cuz…
32. Only Claire would fall through a time portal and end up in the arms of an old-timey male model.
Source: BuzzFeed