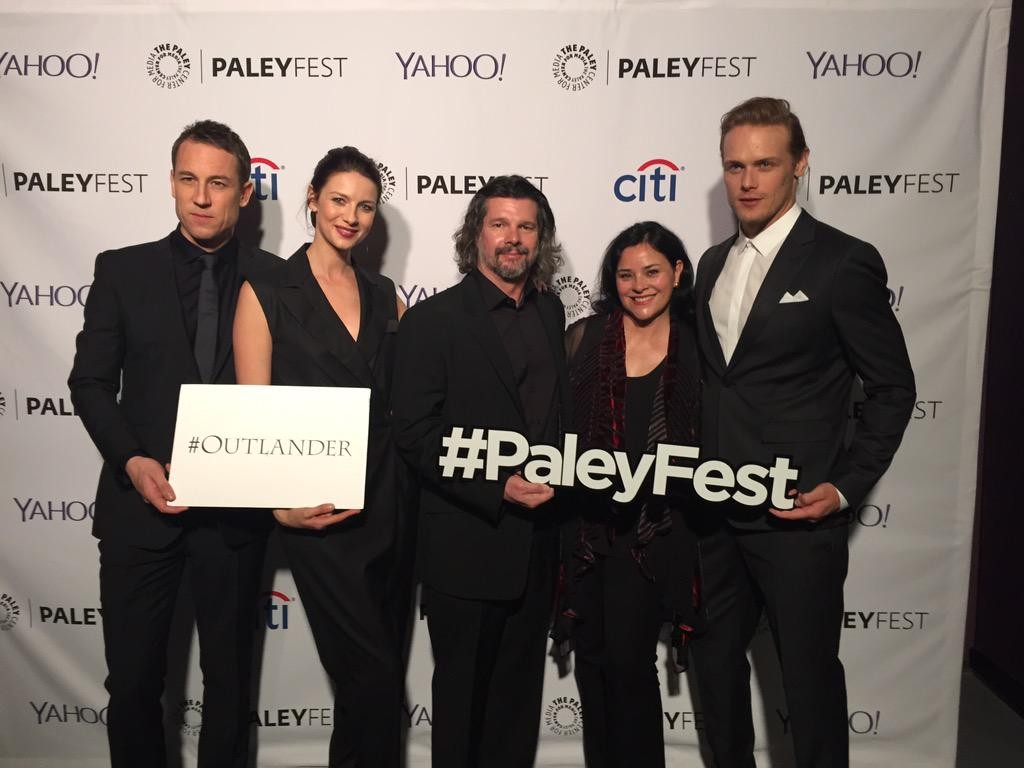 Below is the video for the entire Paleyfest panel focused on Outlander that happened last night in LA.  Attending the panel were Diana Gabaldon, Ronald D. Moore, Caitriona Balfe, Tobias Menzies, and Sam Heughan.  Rather than give you a blow by blow of what was said and did (whisky drinking), just watch the panel for yourself.  If international fans cannot see the panel video, please let us know.  Those attending the panel were able to see Episode 109, "The Reckoning," before the cast and crew took the stage.  Lucky Outlanders!
If you cannot see the video below, please click here.
Source: The Paley Center, Yahoo!