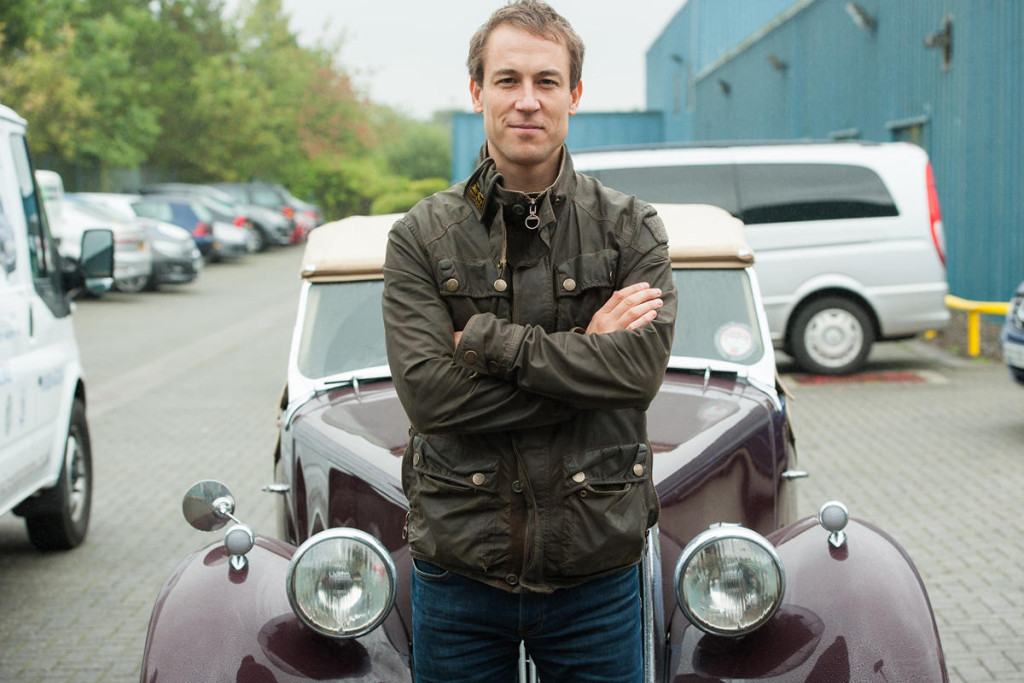 Recently Tobias Menzies (Frank/Jack Randall) sat down with Parade and talked about his various shows, but especially 'Outlander'. I particularly enjoyed the part where he talked about how he enjoys playing both of these characters because of the variety it gives him, as well as the process he goes through to prepare for each role. You can read the 'Outlander' specific parts here:
What can we expect in this second half of the first season?

We start by going directly back to the moment we departed the show. So we go back to a slightly complicated moment between Jack, Jamie and Claire.

The second half is an equally big canvas. Lots to look forward to. Really great stuff. My main involvement is Jack's stuff with Jamie… toward the end – their main confrontation. It's dark. It will certainly be uncomfortable viewing.

Who do you enjoy playing more: Jack or Frank? Do you find similarities between the two characters?

They say variety is the spice of life. I find that true playing these two. One of things that we've gotten more and more confident with is having moments of similarity and moments of contrast and playing that line.

Do you prep differently when you're going to play Jack vs. Frank or does dressing the part put you in character?

Yes, I do prepare differently. I think the main difference is the way about modern man and the pre-modern man and trying to imagine myself into those different mindsets. The costuming, setting, all of that production helps place me in time.

If you weren't playing Jack/Frank, who on Outlander would you want to play?

Don't tell of the other actors, but I've already got the best few characters. Keep that under your hat.
Another good piece learned from this interview is that, even though his character in 'The Game of Thrones' was spared, he has not gone back to that show…at least not yet. Good news for this actor's future with our beloved show :D.