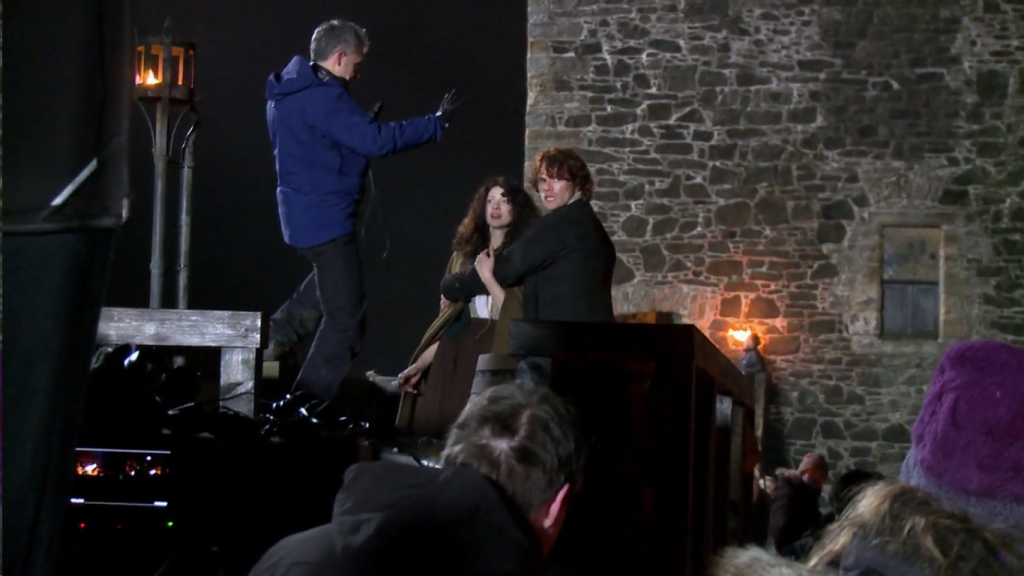 Three Four special features from the DVD/Blu-Ray that comes out TOMORROW have been released early to get people excited about the ever-increasing audience for Outlander.  I believe that these are not the complete special features, but clips from them.  I guess we will find out TOMORROW.
The first feature focuses on the casting of Caitriona Balfe as Claire.  It has interviews with Caitriona Balfe, Ronald D. Moore, and Maril Davis.  Although we don't see any of the audition footage, it is still nice to hear their takes on the process.
Click here to visit TV Line and watch Caitriona's feature.
The second feature focuses on the weaponry of the time period for the Scottish and English characters.  It features an introduction with Sam Heughan and interviews with Ronald D. Moore and armorer Jim Elliott.
The third special feature focuses on Sam Heughan and his casting as Jamie.  It features interviews with Sam Heughan, Maril Davis, Ronald D. Moore, and Diana Gabaldon.  21 pages of script! (If the video won't load, click here to see it)
The fourth special feature focuses on Scotland as a setting.  It has interviews with Ronald D. Moore, Caitriona Balfe, and Diana Gabaldon.
Source: TV Line, YouTube, PopSugar, Access Hollywood