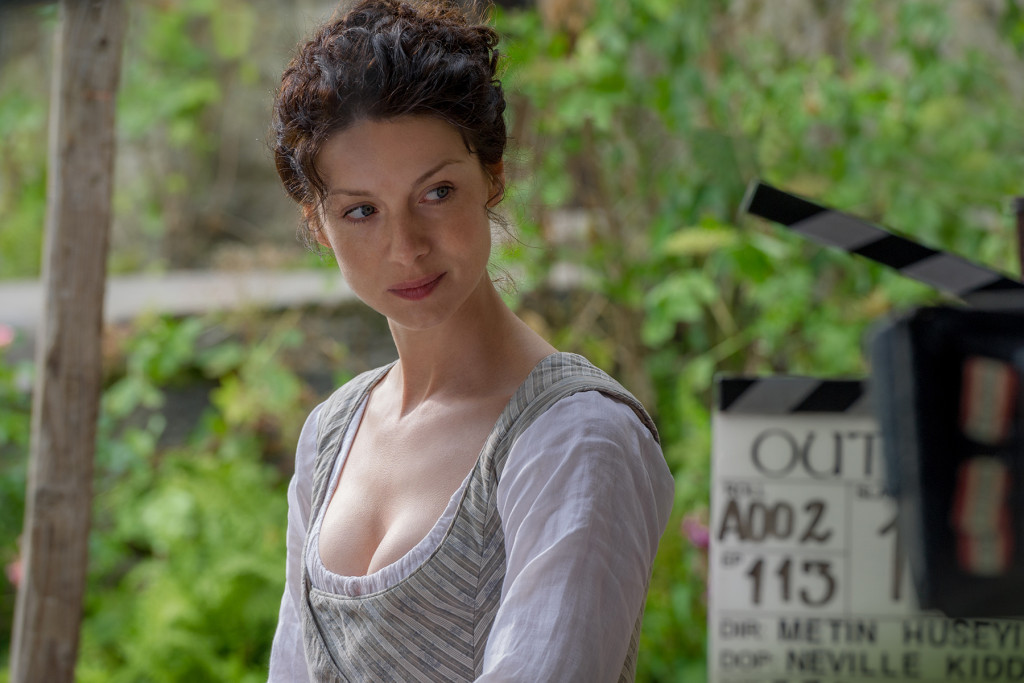 Caitriona Balfe sat down with Elle Magazine to talk about Outlander's Claire, her inspirations, feminism, "The Wedding," sex scenes, and the rest of the season.  Here are a couple of excerpts, but please read the whole interview over at Elle.
How do you relate to Claire?
I am completely confident that I would not be able to go through so much and then get up and brush it off like she does. But I definitely think that her competency has shown me how strong I am. You know, I might be accused of being headstrong like her from time to time. I also like how she isn't pious. She likes to get dirty, have a drink. And sexuality is a big part of her life.

What was it like to film "The Wedding," which was pretty much the hottest episode on television last year?

By that point, Sam and I had been working together for eight months, so we'd built up a friendship. We all talked a lot about it beforehand and rehearsed every detail to make it as honest as possible. We really tried to show how there was an attraction there, but there was so much going on with [Claire], so lots of conflict too. She wasn't ready to jump in bed with this person, so we had to slowly break down the barriers of guilt to show the love. The great thing about our writing team is that whenever we rehearse a scene, they are so open to anything Sam and I have to offer. There was a lot of, 'Well, you know, I don't know if she would say or do this and she might wait a little before this.' There was a lot of conversation and willingness on their part to work on things. I think that openness really does wonders for our show.
Source: Elle