First, is it even possible for Black Jack Randall (Tobias Menzies) to get even darker?  If you read the book, you already know the answer.  No spoilers please!
Starz unveiled a brand new graphic to promote the premiere date of the second half of season one of Outlander.  It is all about Black Jack, and "You haven't seen Jack."
We are past the two month mark, Outlanders!  Outlander is back April 4, 2015.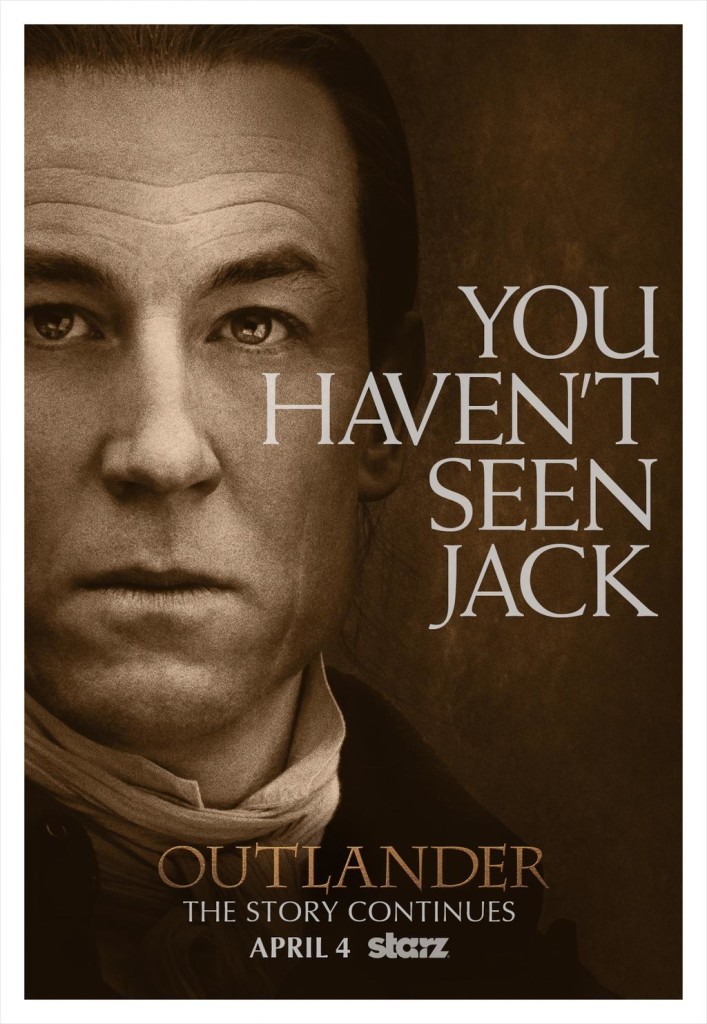 Source: Outlander on Twitter