We are expecting some type of video for February 4's Droughtlander.  Today, Starz released a puzzle piece photo for our first peek at what is to come on Wednesday.  Other than Caitriona Balfe (Claire) being in it, do you have any guesses on the content?  Will it be from an old or new episode?
Oh, and can you believe that there is only one more edition of Droughtlander?!
In other news, you can listen to a track off the upcoming Outlander soundtrack by Bear McCreary.  The track is "Castle Leoch" and you can listen to it here. You can pre-order the soundtrack on Amazon.  It comes out February 10.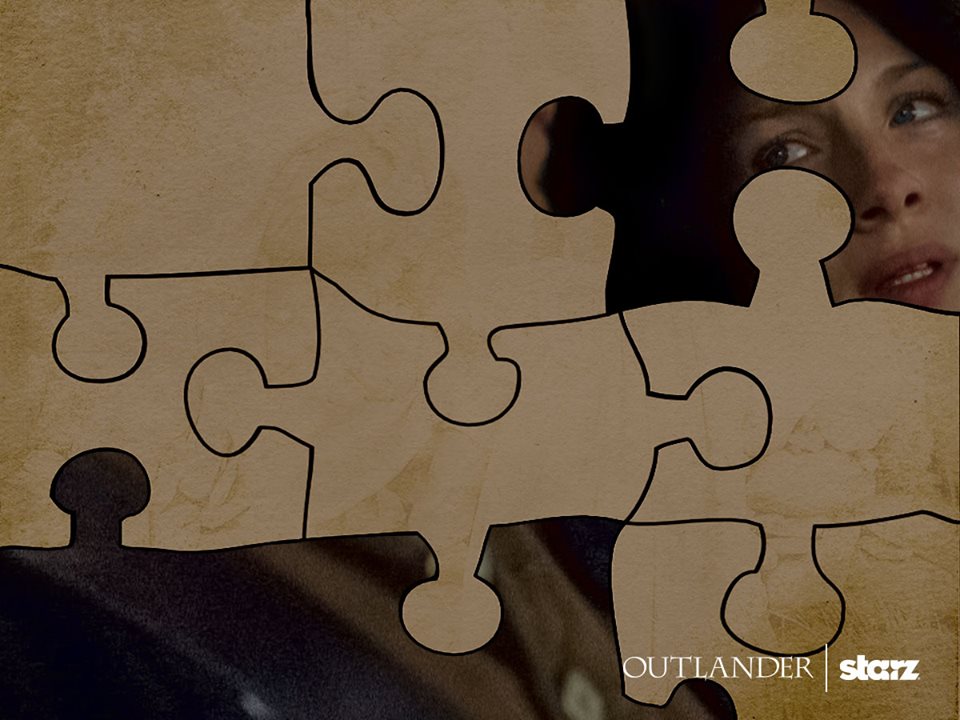 Source: Outlander on Facebook, Yahoo! Music