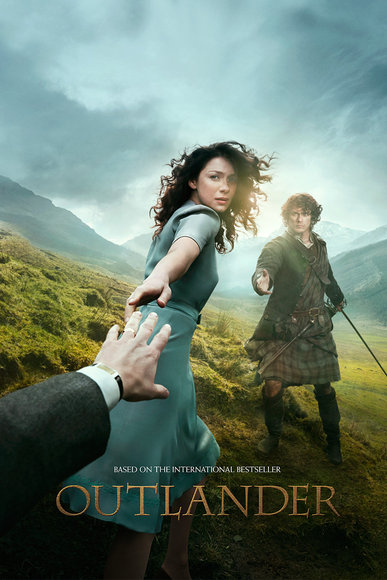 Through a press release today, Factory Entertainment announced it is now the official license to Outlander collectibles. The first prototypes will be unveiled this weekend at the New York Toy Fair (February 14-17, 2015).  Below is part of the press release:
"Factory Entertainment will be offering a wide variety of Outlander products across several categories including: Pillows, Towels, Stationery, Lithographs, Drink Bottles, Jewelry Replicas and Costume Accessory Replicas.
These and a number of other products are currently in development with a planned release starting in the summer of 2015. Initial prototypes will be unveiled February 14th through the 17th, 2015 at New York Toy Fair in the Factory Entertainment Booth (#4952).

"We're huge fans of the series and a line of licensed merchandise is the perfect opportunity for us to create quality products that appeal to every type of Outlander enthusiast, whether Highlanders or Sassenachs" said Jordan Schwartz, President and CEO of Factory Entertainment. "There's something captivating about a love story that spans centuries," Schwartz continued, "it's a privilege for us to be able to honor this wonderful saga."

The television series adaptation for Outlander was developed by executive producer and Peabody Award Winner Ronald D. Moore (2005, "Battlestar Galactica"), best known for his contributions to the Star Trek franchise. Tall Ship Productions, Story Mining & Supply Company, and Left Bank Pictures produce outlander in association with Sony Pictures Television.

The licensing agreement was brokered by Knockout Licensing, as the agency appointed by Sony Pictures Television for Outlander: The Series.
Source: Factory Entertainment