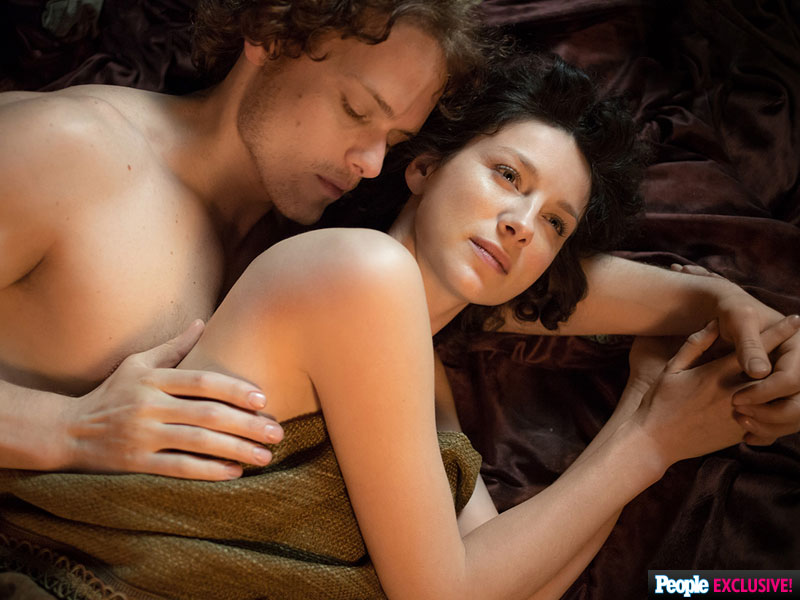 Another new Starz promotional video debuted along with an episode of The Missing.  It has some new scenes from Outlander and they fall into the "steamy" category.  The video itself is called "Alluring. Addictive. Original." The video is currently not playable on Starz's website or a mobile one.  Viviana Gleek on Tumblr recorded part of it, so you can see it there for now.
If you are into GIFS, check them out here (good lord). This one is from the new trailer.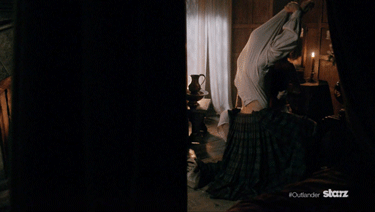 Update (1/20/2015): The video finally works on the Starz website.  Click here or watch below.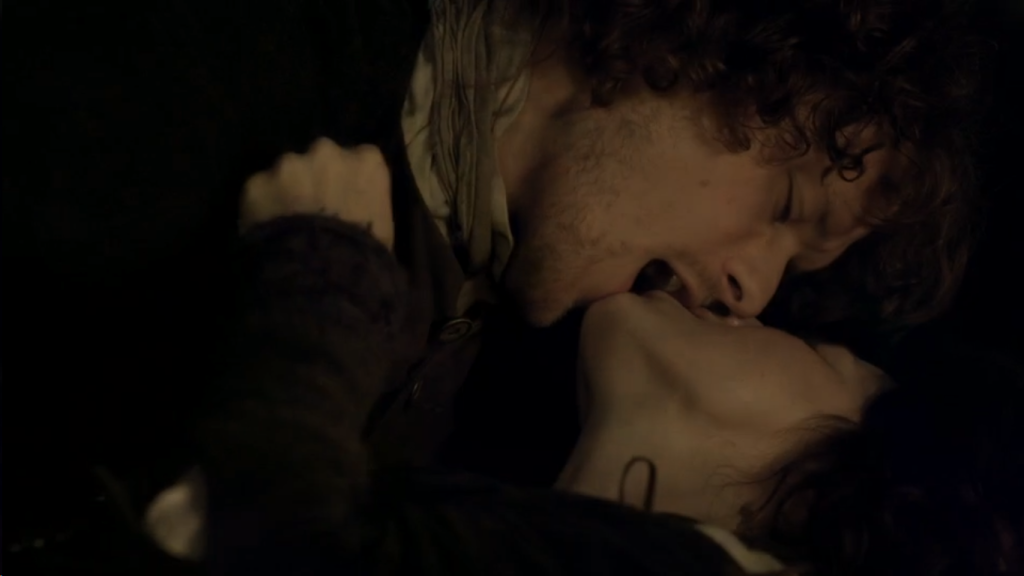 Source: Starz