Below is the first official photo released for the second half of season one of Outlander.  It features Claire Fraser (Caitriona Balfe) embracing Jamie Fraser (Sam Heughan).
There is also a new synopsis:
""Outlander" spans the genres of romance, science fiction, history, and adventure as it follows Claire Randall, a married WWII combat nurse who mistakenly falls back in time to 1743.  As the season continues, Claire and Jamie's relationship is tested, and Claire must reconcile her modern mindset with this 18th century world.  Ruthless redcoats, volatile clan politics, and even a witch trial force Jamie and Claire to escape to a new home. Just when their life as a married couple begins to take shape, Jamie is once again drawn into Captain Randall's darkness.  Ultimately, Claire discovers there is a fate worse than death as she struggles to save Jamie's heart, as well as his soul."
Outlander returns with its ninth episode on April 4, 2015.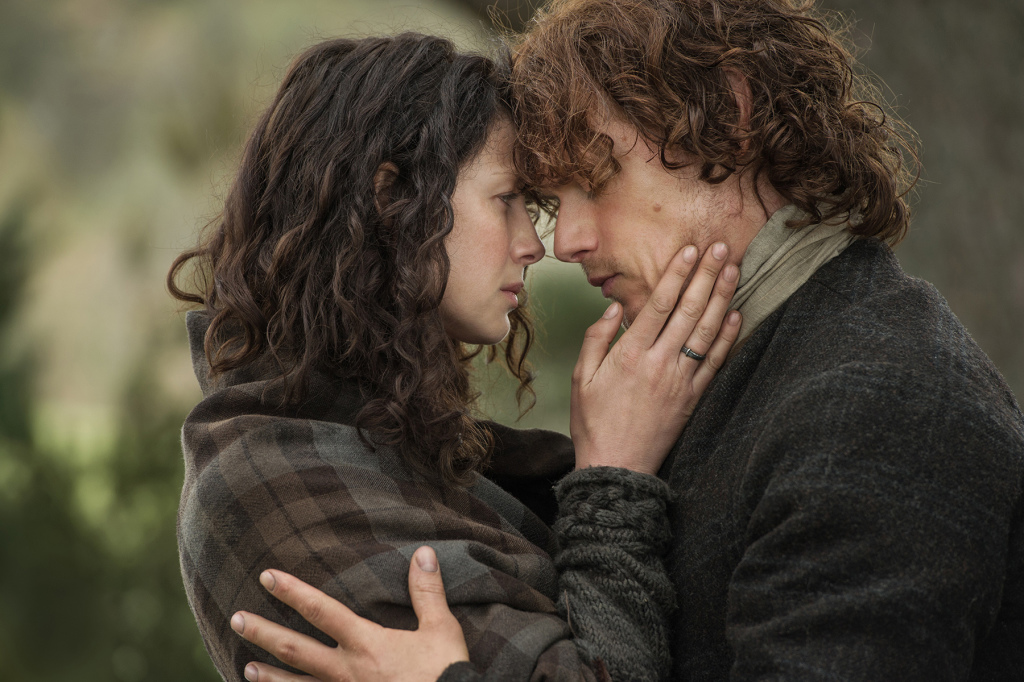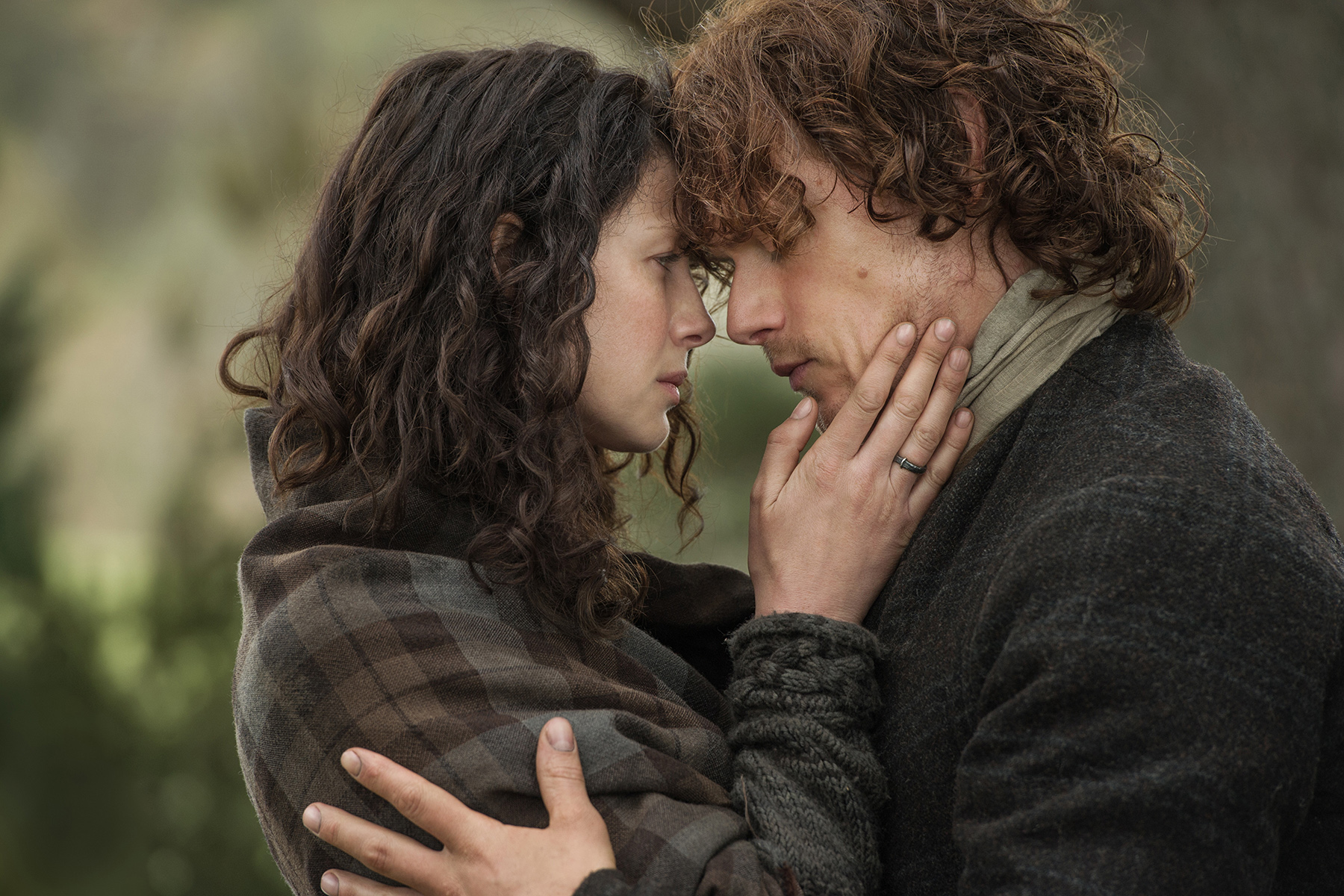 Source: Starz