This is the second official photo from the second half of season one of Outlander that Starz has released.  This photo shows Claire (Caitriona Balfe) holding a pistol to the head of a redcoat.  She has a very determined look on her face.  TV Guide had the exclusive release of the photo and this is what they said along with a quote from Balfe.
Outlander fans, the show doesn't return to STARZ until April 4, but we've got a first look at what's coming up. Claire has been separated from Jamie and she must shake the Redcoats and fight her way back home. But which home will she choose? "There isn't time for Clare to be reflective," Caitriona Balfe says of her character. "When faced with self-preservation, you just deal with the situation at hand, and Claire is very capable of doing that."
Please don't post any spoilers in the comments about what this is from in the novel unless you label it as such.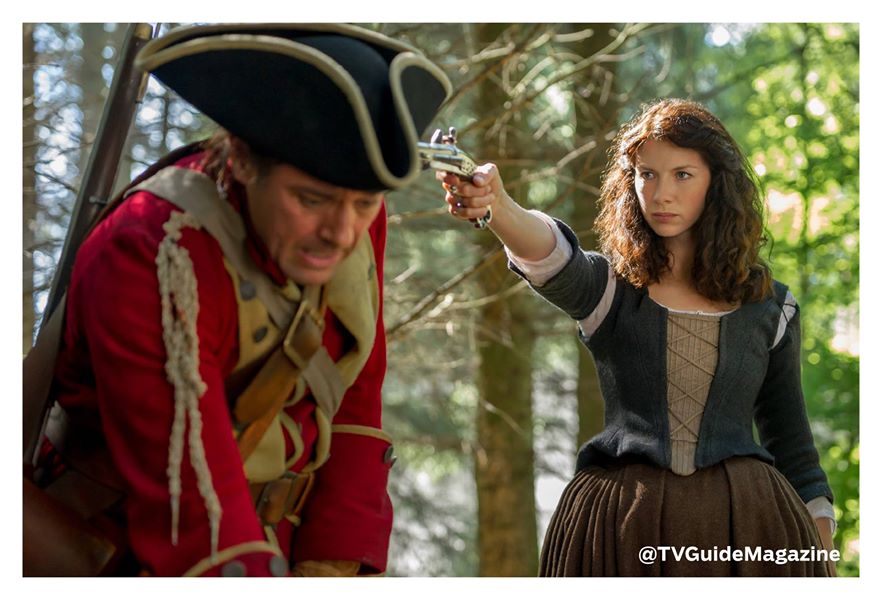 Source: TV Guide, Photo credit: Neil Davidson/Sony Pictures Television