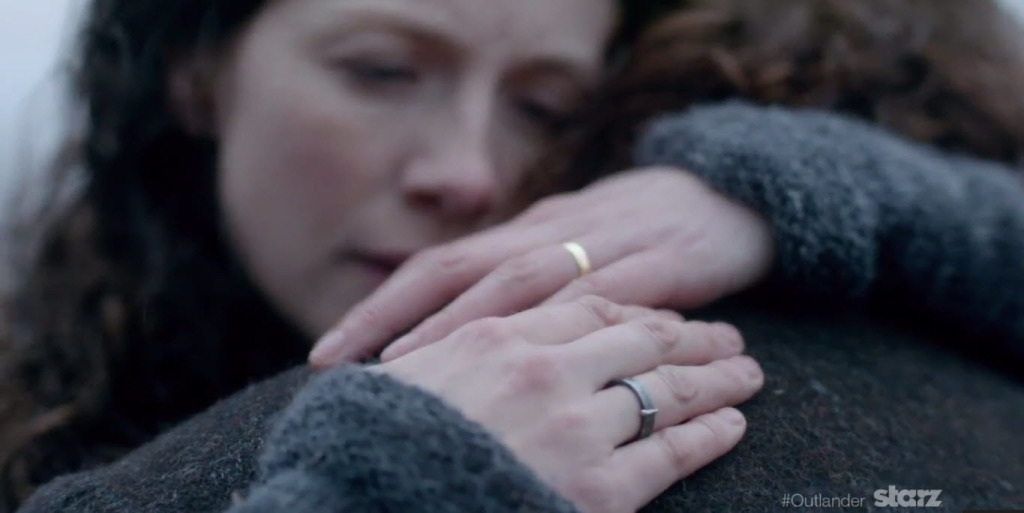 The preview for the eighth episode of Outlander called "Both Sides Now."  This is our last episode of 2014, and it has been noted by critics that it ends in a cliffhanger or at least a very dramatic moment.  There is at least one iconic line uttered by both Claire (Caitriona Balfe) and Jamie (Sam Heughan).  This may be an episode that deviates from the book, so I am waiting like you all are to see what Ronald D. Moore decided to depict in this one.  We see a lot of Frank (Tobias Menzies) trying to find Claire.  One thing that book fans will love is that Hugh Munro (Simon Meacock) will be appearing in this episode.  He is not in this preview, but is in the official photos for the episode.
This is not the last episode of season one, but the last episode of 2014.  This episode is the mid-season finale.  The final eight episodes will air in early 2015, but the date has not been announced.
This episode will air on Starz on Saturday, September 27, 2014.
Source: Starz