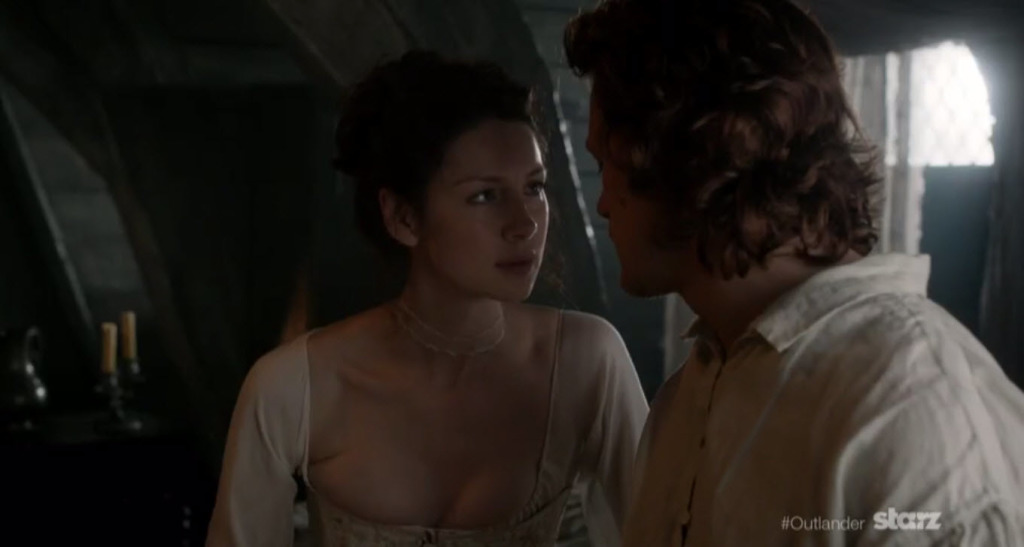 Below is the preview for the seventh episode of Outlander called "The Wedding."  Other than the first episode, the legion of Diana Gabaldon and Outlander fans have been antsy for this episode to come to fruition, and in less than a week Ronald D. Moore's adaptation of the joining of Claire and Jamie will be on television.  So far, from the photos and this preview, it seems it is very much on the preparation for the wedding, the wedding itself, and the honeymoon phase.
This episode will air on Starz on Saturday, September 20, 2014.
I will update the post with a YouTube embed when it becomes available.
Click here to watch the preview.
Source: Starz